Boys basketball loses first game to Marblehead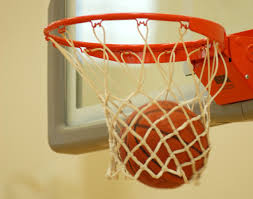 GHS boys' basketball opened up their 2016-'17 season on Friday against the Marblehead Magicians.
Playing in front of their home crowd at the Benjamin A. Smith Field House, the Fishermen faced a sizable deficit in the rebounding category and could not find a consistent answer to the Magicians' much larger front line. Gloucester lost their debut 57-45.
Amidst the Fishermen's struggles, there were some bright spots. The emergence of sharp shooting sophomore guard Ben Oliver was one, as he scored 21 points, hitting multiple 3-pointers and providing Gloucester with much needed offense. Lengthy senior forward Evan Mason contributed 14 points, while also taking over much of the ball handling responsibilities for his team.
Senior guard Patrick Bugler led the way for Marblehead, scoring 21 points. GHS's difficulty corralling rebounds also showed clearly, with Marblehead's senior forward Bo Millett grabbing a whopping 24 boards.
GHS continues their season at home, against Saugus, on Monday at 7:00.