Ten things to do this fall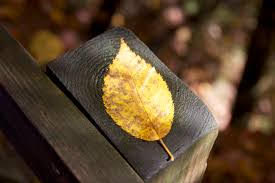 Beach season has officially ended and October has come around and coming with it are new seasonal activities. Just because the weather has cooled down doesn't mean that it's time to bundle up for hibernation. Instead, check out these 10 fun fall activities.
1. Haunted Attractions
Ready for a scare? This October head over to a haunted attraction to get your heart racing. Looking for a Haunted corn maze to get lost in? Check out Hysteria at Connors Farm. The maze is pimped out with fog machines and creepy actors hiding within the stalks of corn. Not only that, but the path veers off into a haunted house that's guaranteed to make you jump.
Tickets: $24.99
Want something a little more action packed? Try Zombie paintball, also offered by Connors farm. Though spots and dates are limited, what could be better than hopping onto a hayride and shooting down zombies?
Tickets: $24.99
If you're looking for something closer to home, The Six Nights of Halloween hosted by Hammond Castle is the place to go. The castle is morphed into a three story haunted house accompanied with actors and effects.
Tickets: $10
If you're looking to be terrified, Screeemfest at Canobie Lake Park is sure to give you a fright. From roller coaster rides to terrifying actors that roam the park, Screeemfest is most definitely a place to visit if you're looking for terror filled time.
Tickets: $34-38

2. Corn Maze
Not a fan of sketchy scenery and and people with chainsaws? With an enchanting design, Connors farm has a corn mazes that will keep you entertained, without the minor heart attack.
Want to take it up a notch? Go at night for the flashlight maze, a non haunted family friendly attraction that won't terrify you, but still have you looking over your shoulder. The maze itself takes from a half hour to 2 hours to complete, with this year's theme of the maze being "It's the Great Pumpkin, Charlie Brown."
Tickets for corn maze: $9.99
Tickets for Flashlight Maze: $14.99
3. Fall Movie Marathon
The weathers getting colder so why not bundle up for a fall movie marathon. Yes, Harry Potter Movie marathons are always acceptable and the 13 Night of Halloween on Freeform (formerly ABC Family) is recommended, but why not create your own marathon of haunted hits?
Want a horror movie night? Try these:
Zombies: The Walking Dead, Zombie Land, Fear the Walking dead, World War Z, Pride and Prejudice: Zombies, Warm Bodies, Dawn of the Dead

Fun: Hocus Pocus, Harry Potter, Halloween Town

Animated: Coraline, The Nightmare before Christmas, Frankenweenie, Monster House

Classics: Addams family, Hocus Pocus, BeetleJuice
4. Visit Salem
If there were a city that was a living embodiment of the month of October, it would be Salem, Massachusetts. Infamously known for the Salem witch trials, the historic city has played a haunted role in entertaining people from all over during the Halloween season.
If you are looking for a new twist on your normal Halloween, stop by Salem on Halloween. Not only is the candy abundant but there is a unique costume around every corner. Though extremely crowded and action packed, everyone is embracing the festivities of Halloween.
Fan of Harry Potter? Stop by Wynott's wand shop and be transported to the wizardly world. With a selection of hand crafted as well as imported wands, Wynott's caters to those who still see the magic left in the world.
5. Go for a Hike
Though school has started back up and with it comes homework and extracurriculars, take time to go outside and appreciate the fall foliage. Stop by some popular, in town hiking spots like Ravenswoods Park, Dogtown or Red Rock. Want to explore new towns? Try visiting Halibut Point  in Rockport, Linebrook Woods in Ipswich or J.c. Nature Preserve in Wenham.
Even if you don't have the time to take a walk, just make sure to admire the colors of fall before they are gone.
6. Topsfield Fair
Who doesn't love the fair? From bee exhibits to chocolate covered cheesecake on a stick, the Topsfield fair caters to all. This year, from September 30 to October 10, why not head down and check out all the activities within the fair. Want to see cute baby animals? Do it! Want to ride the zipper? Do it! Want to eat your weight in fried food? Do it!
Weekday tickets: $11
Weekend tickets: $15
7. Try a Fall Recipe
With summer gone, so are the cold, refreshing fruits and popsicles and in come the comfort foods. Why not take time to learn a new recipe from the fall?
Short on ideas? Inspiration is everywhere from Snapchat and Instagram to your personal cravings.
Want some ideas? Try these:
Caramel apples

Fall snack mix

Homemade peanut butter cups
8. Apple Picking
With the drought that the summer of 2016 left us, the apples this year have experienced the repercussions. Small and less abundant, the apples have fallen short of our usual expectations. But don't let that stop you from going to Russell's Farm and picking some up. Apple pickers can also enjoy the hayride while picking snack sized apples.
While stopping at Russell's, the only natural thing to do is grab some apple cider donuts. Along with these famous donuts you can find an assortment of apple goodies, along with an entertaining mini farm and pumpkin patch.
1 Bag of apples: $20
9. Ipswich Clam Chowder festival:  
Do you love clam chowder? October 15 from 11 am- 4 pm, The 21st annual Chowder Fest will be held at Ipswich Middle/High School. Stop by to taste different chowders from restaurants throughout Cape Ann while also voting for the best cup of chowder. This event will leave you full and with a better appreciation for New England clam chowder.
Tickets: $10 per person or $30 per family
10. Appreciate Fall Nights
Though nights are chillier, don't let that stop you from appreciating their beauty. Why not take an hour to star gaze? Though this fall meteor showers are weak, there are still some chances to wish on a shooting star. So pull out your sleeping bags and lawn chairs and keep your head up and eyes on the sky.
October 21- The Orionids
November 5th- The Southern Taurids
November 17th- The Leonids