Soccer kicks towards better 2017 season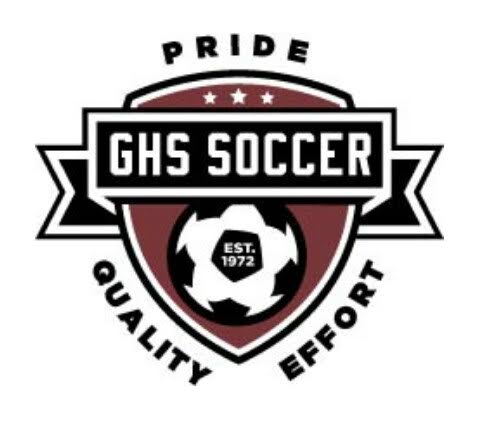 For several years, Gloucester High's boys and girls soccer teams have struggled to advance far in the Northeastern Conference tournament. But after a season brimming with growth and determination, both teams look promising as the 2016 season comes to a close.
Girls Soccer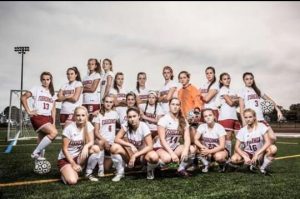 With four wins, eleven losses, and three ties, the girls team had a logistically harsh 2016 season. But with an improved record from last year and a surge of growth in the player's technical abilities and teamwork, this season proved to be an important one for the Fishermen.
"As the season went on, we progressed and learned to work together as a team," said captain Haley Blanchett. "We improved a lot on our performance, and we started to connect better on the field and made better plays."
Early on, the Fishermen lost to several beatable teams and struggled to find dominance on the field.
"Losing to Salem and Winthrop brought down our intensity a little bit," said captain Alexia Marnoto. "But then we played Danvers and Peabody, and although we lost we only lost by one or two goals instead of the usual six, this gave us motivation as well as the right formation."  
The addition of three freshmen and a new assistant coach also helped move the team in the right direction, and the increase in motivation and determination allowed the team to finish out the season strong.
"The moment that made our season had to be knocking Salem out of the tournament on senior night," said captain Rachel Nearis. "It may have been a 2-2 tie but we controlled the field and have always been extremely competitive with them."
The team also proved its strengths by losing to Danvers by only one goal.
"To show that we could play at the same level of a team that is always at the top of our conference every year was really uplifting," said Marnoto.
The team looks toward the 2017 season with a hopeful eye on the tournament. However, losing nine seniors and nearly the entire defensive line leaves a hole the Fishermen will need to work hard to fill.
"Over our final six games we were 3-2-1, so if they work hard to get together, they'll be able to play a good game," said Nearis.
"Next year, I think one of the most important things to improve on would be communication on the field, specifically talking to each other when someone is open or whether they have time to possess the ball," said Blanchett. "I think that'll definitely help create more opportunities to gain possession and score more goals."
Boys Soccer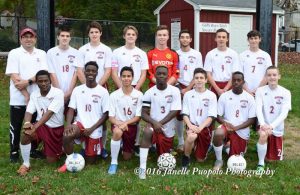 While the boys team managed a better record than the girls with seven wins, twelve losses, and one tie, they also had a hard time finding a comfortable groove throughout the season.
"We have a good bond as a team, but when it comes down to the little aspects of the game, we have a lot more to work on," said captain Chris MacDonald. 
Their young and inexperienced roster may have seemed to be a disadvantage for the Fishermen, but their tenacity and ability to work together improved significantly from the beginning of the season.
"Last year, we had a better season because we ended up making playoffs and it was a lot of fun," said captain Joe Kibango. "Although, this year I thought we had a better team because we were playing a different and more organized style of soccer. But the team didn't play the way we should have and ended up having a bad end to the season."
While the Fishermen missed the tournament, they still proved their skills in several key games throughout the season.
"Marblehead has always dominated us in the many of the games we've played against them," said Kibango. "But this season's game had a good start and we dominated the game with pressure and aggression. It was and exhilarating experience."
Unlike the girls, the boys team is only losing four seniors and one starter this year.
"We all have gained valuable varsity experience," said MacDonald. "Next season should be a lot of fun and show how we have built character as individuals by persevering through the uphill battles."
The Fishermen will use this season as an important platform for next year, hopefully improving their record and techniques.
"Next year, I hope to make the playoffs and make the top of our conference," said Kibango. "I also hope to improve my skills and enjoy the season and hopefully play well enough to get some college attention."
"Going forward we can build on what we learned this season," said MacDonald.