Spring sports 2016 preview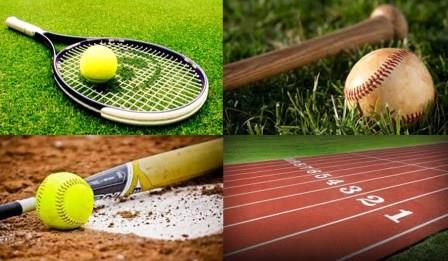 Despite the winter weather, spring sports teams plan to accomplish a lot this year with many new changes.
Girls Lacrosse
The  biggest change is that the girls lacrosse team has a new coach. Mike Lattof, a familiar coach in Gloucester, will be coaching the girls lacrosse team this season after being assistant football coach for many years.
The team expects to have a successful season and to make the playoffs. This season will be led by senior captains Hannah Mills and Lindsey Parrish. Last season the team won its conference and is looking continue its success from last year into this year.
Boys Lacrosse
The boys lacrosse team is having some issues for the beginning of the season with the loss of a key player, Mike Sanfilippo who will not be able to participate in the spring sport season. The lacrosse team is also short on players this year, so there will not be a junior varsity team.
"I think that everyone out there wants to succeed so we will get better as the season goes on," said senior captain Thomas Donahue. Donahue, along with senior co-captains Cormac Flickinger, and Jeff St. Peter plan to make a lot happen even with the small number of players.
Baseball
Like the lacrosse team, the boys baseball team is missing a key player, captain Mike Cody, due to a shoulder injury. Despite the loss in leadership, the team hopes to win the conference title. The team is coming off a rough season with a record of 7-13, but have more than enough talent to turn things around this season.
"If the work ethic and dedication of the team these past two weeks is consistent throughout the season then there is no reason this team should not be successful," said Cody.
A few key contributors are juniors Marc Phinney, Eric Chalmers, Liam Lyons, and senior John Philpott.
Softball
The softball team had its first scrimmage of the season last week against Rockport winning 12-2. Last season the softball team beat Danvers to go to the second round of the playoffs, and expect to go further this season. They have some returning players who will make a big different on the field this season. Captains Sara Francis, Karina Keenan, and Megan Manning will be major contributors.
Boys Tennis
The boys tennis team is ready to go, after having a great season last year with a record of 12-4 and making it to the second round of the playoffs.
"This season we are looking strong. We have more players coming back than previous seasons and we have an overall larger number of players than last season," said Latassa.
The team has a total of 19 players this season compared to only 14 players last season. The Tennis team has lost players such as Drew Muniz, Kyle Mailey, and Matt Ciaramitaro, but have returning key players Andrew Latassa, Reilly Zubricki, and Walker Holscher to fill their space.
Girls Tennis
Girls tennis plans to turn things around this season after switching coach from James Barrett to Lynne Salah in the middle of last season. Last year the girls team lost more matches than it won, but according to sophomore Lexi Zubricki "It will be a much better season this year."
The team switched to a ladder system, so everyone has a fair shot to play in a varsity match. The number one singles players right now are Zubricki and senior captains Rosalia Galanis and Tea Ryder.
Girls Track
The girls track team is coming off a great season, losing only one meet, and also becoming co-champs with Marblehead. This season, the team has a lot of talent especially with long distance runners. Carly Curcuru, Holly Fossa, Megan Clarke, and Chloe Kenyon are just a few of the many talented long distance runners.
"The team is looking pretty good," said  Curcuru.  "We have a lot of people coming over from Manchester and our workouts have been doing well so we will be a strong team this season."
The girls track team have there first meet against their hardest competition this Tuesday.
Boys Track
The boys track team is coming off the indoor season struggling with a record of 4-3. Despite their struggles in the winter season their spring season is looking hopeful. Their key team members are Dylan Genovese, Alex Militello, Jeb Hogan, and Tyler Musavang.
"We have a lot of depth coming into this season, and despite our hard schedule early in the year we should have a successful season," said Genovese