Cabinet of Death inspires student creativity
Recently, Gloucester High School's honors art students used GHS science teacher, David Enos's Cabinet of Death as inspiration for a still life project that will be part of a portfolio. The still life project occurs every September. The Cabinet of Death was this year's focus.
According to Enos, the Cabinet of Death is a combination of art and science. The cabinet consists of dead animals, mostly fetuses, in mason jars. Some of the fetuses include: earthworms, octopus, ray, pipe fish, a seahorse,  starfish, a sea cucumber, various crabs, a snake, and dead kittens.
Students had different reactions when first seeing the Cabinet of Death."Dead puppies aren't much fun," said Enos. "But dead kittens are."
"Most of us thought the cabinet was cool," said senior Jessalyn Silveira who worked on the project. "A couple of students were freaked out about it, especially with the dead baby sharks."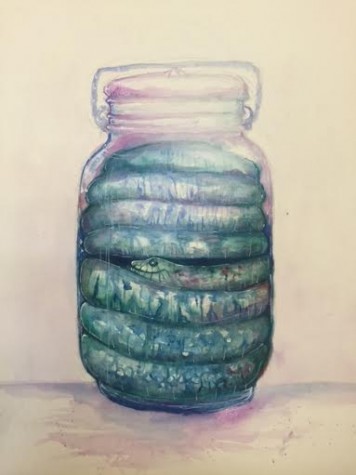 "Most kids don't like observational drawings because they find them boring," said GHS Art teacher Lorrinda Cerutti.  In order to inspire the students, Cerutti decided to have this year's project be a still life of the Cabinet of Death.
"Mr. Enos let me into his Cabinet of Death several years ago," said Cerrutti. "I thought it would be interesting to use for observational drawings and that it would capture the attention of someone who is reviewing portfolios."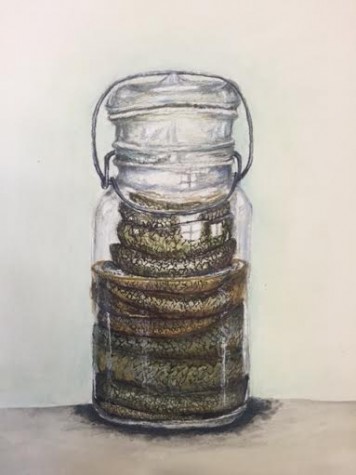 About the Contributor
Julia Horne, Staff Writer
Julia Horne is a senior who hates commercials but loves television.  She loves listening to alternative music and seeing concerts with her friends. Julia...