Police in training at GHS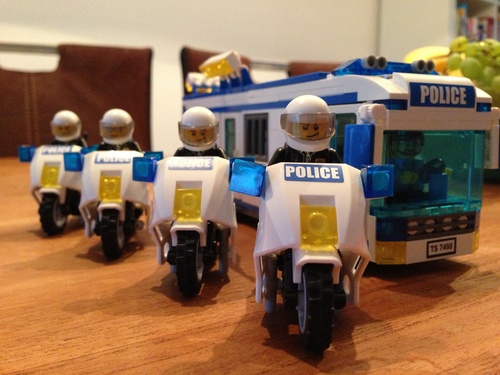 Have you ever wondered what it is like to issue a speeding ticket, instead of getting one?  Want to know what it's like to ride in the front of the police car, instead of in the back? Do you care about upholding law and order, and fighting for justice?
Students at Gloucester High School have the opportunity to do just that at the "Gloucester U Police Academy."   As part of the "Gloucester U" after school program,  the police course gives students the full police experience.
"The program gives Gloucester students an inside look at all the components of the police department, fire department and the Salem Juvenile Court, that factor into how they run as well as they do," said Mary-Kate Canavan, an English teacher and Police Academy adviser.
The Police Academy offers a variety of activities such as the ride along program, the gun range, and tours of Salem District Court and the police station.
Sophomore Marybeth Colby, a sophomore with aspirations of joining the police force,  says the police academy was a rewarding experience.
"I want to be a K9 cop when I grow up," said Colby. "I see what I want to do when I get older and know what I am getting into. It gives me the experience and knowledge of the police force."
The ride along program allows for students to have a police officer mentor and join them on cruises. This opportunity give students hands-on experience with car stops and crime investigation.   If students excel in the Gloucester U course, they will be permitted to shoot at the gun range.
The program also provides a tour of Salem District Court.  The tour includes a talk with one of the judges, as well as an opportunity to see the inside of the courthouse. It also provides a tour around the Gloucester police station.
This after school program is suggested for every student at Gloucester High School. It is highly recommended by Sophomore participant Malia Hartwell.
"I would suggest it," said Hartwell "It will help you with what you will need to become successful in this kind of job."
For more information about joining the Gloucester U Police Academy, see Ms. Whitney in the library.