Inclusive sex education for GHS students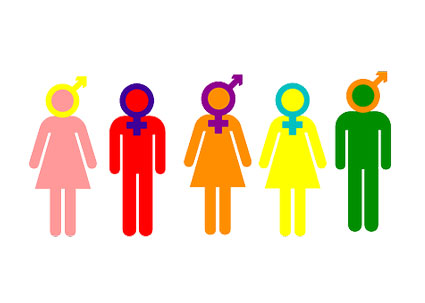 For the first time in GHS history the school based Health Center, run by Karen Hurst and Linda Gipstein, is going into selected classrooms and teaching LGBTQ+ inclusive sex education. This is groundbreaking in quite a few regards, including that LGBTQ+ inclusive sex ed. is only taught in a select few states such as California, Colorado, New Jersey, Oregon, Rhode Island, Washington and the District of Columbia. These 7 listed are out of only 30 states and provinces that require sex education to be taught at all in schools.
Sex education has been a controversial topic ever since it began being taught in the U.S in 1978, as some people argued that high schoolers are too young to be learning about sex. On the other side many argue that this is a crucial time to inform and equip young adults for real life situations that will inevitably arise. From 1978 to now the country has made large strides, but there is still a long way to go, including making sure that everyone is educated on the reproductive system.
The presentation was primarily created by students, made both for and by LGBTQ+ students. It goes into detail about sexuality as a spectrum, emphasizing how sexual attraction and romantic attraction are not always the same. It talks about what a few specific sexualities entail such as demisexual and graysexual which aren't as talked about as bisexual or gay. This could help many students place a name onto what they feel and know they're not alone. It also goes further into the importance of safe sex,  even for those with no risk for pregnancy, the options to keep you and your partner safe, and common misconceptions. The presentation explains the different types of transitions, medically and socially, as well as pronouns and their importance. Lastly it includes an LGBTQ+ terminology guide for those who want more clarification in simple terms.
"I wanted to provide the sex education I wish I had," Ais Cook, the creator of the project, said. "One of my friends is someone who was never going to get any sex education from their parents or relatives, and the fact that the school didn't have something to teach them made me really upset."
"This population deserves a genuine opportunity to learn from someone who isn't a random stranger on the internet," Cook said. Often when students do not receive the resources they need they search for them elsewhere, even unreliable sources.
Cook is one of many students that have felt as if the general education provided by schools doesn't include them, but is one of few who decided to do something about it, despite the work that it requires. 
"I told the health center that I was willing to put in the hours to create something like this, and they gave me the opportunity to put it into practice," Cook said. The presentation has been given to JROTC as well as the anchor program in the school, but not any health classes.
"I think the presentation is very informative," GHS health teacher Rosa Goulart  said. "It explains a lot of terminology that especially younger students haven't been introduced to. Ais did a great job, it follows along really well with the new curriculum." 
For the past few years,  Ms. Goulart and Principal Cook have discussed acquiring new material for the health classes, including more updated textbooks. 
"It was as important to him as it is to me that students aren't being excluded so we really searched for a book that encompassed that" Goulart said. 
The textbooks were approved the summer of 2020, knowing they would be published the following year, now they have been used for the 2020-2021 second semester health class as well as this year's. 
"I have felt an immense impact having this book and I've heard it from students as well," Goulart said. "I've even had a student say 'finally we have something for us.' So to hear that feedback was reassuring, but it was then that I knew I had to do more for this community." 
Moving forward, the health center and Lahey Health counselor Flo Johnson will be in collaboration with Chris Compton, one of the new adjustment counselors at GHS, to revamp the school's Sexuality and Gender Acceptance (SAGA) club to continue providing a safe space for education and support amongst the queer community.
This Wednesday 12/22 SAGA will be meeting in the guidance conference room for a holiday celebration including pizza, decorating cupcakes, and raffles. Feel free to join them there, everyone is welcome!