Mia Salah breaks GHS scoring record for field hockey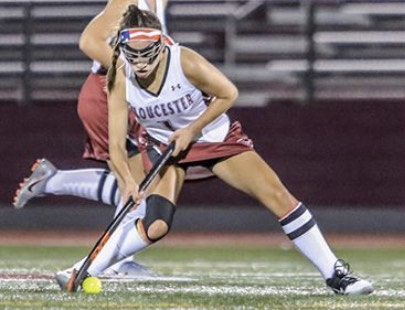 On Monday October 21st, GHS junior Mia Salah broke the all-time record for the leading scorer for the GHS Field Hockey Team.
Salah has scored 15 goals this season alone, but her total goal score is fifty eight. This breaks 2002 Kaela Riley's record of fifty seven. 
"It feels really cool to break a record that has been held for so long. Especially because the record was held by my coach's sister." said Salah. "I hope to keep adding on to it next year and hold it for a long time myself. 
Salah had went into the season with a knee injury that penalized her from playing in the first two games of the season, but since she's been back on the field she has been on a roll with scoring, but so has the rest of the Field Hockey Team.
With the team's wins over the last week, they advanced into the playoffs with their first game being on Thursday October 31st at Newell Stadium against North Reading. They ended the season with 11-3-2.