GHS football legend inspires audience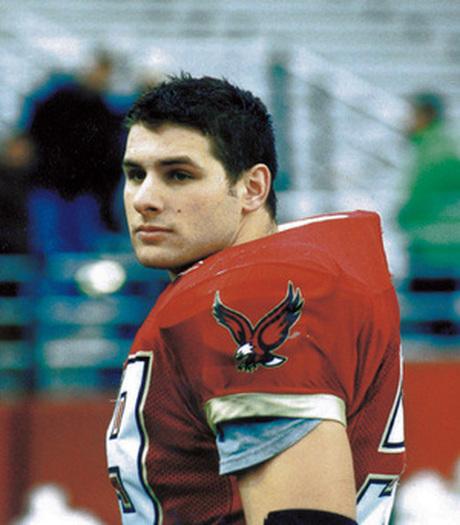 On Tuesday September 22,  Gloucester sports legend Jim Unis visited Gloucester High School as a guest speaker for the Gloucester U program. He addressed the Gloucester U students, the entire football team and some teachers.
Unis was an active speaker that kept the audience engaged through a Q.& A. session. He allowed the audience to take part in his speech, as football players asked many questions about his life story.
In his senior year, Unis had become an accomplished athlete who was recruited by every division I college in the country for football.
According to Unis, he chose Boston College because he was the first person in his family to go to college and he wanted to be just as strong in academics as he was on the field.
After multiple concussions, Unis had to stop playing after his freshmen year. This caused a crossroads in his life, but he continued to study at B.C. and eventually earned his diploma.
He now works in Lynn where he resides with his wife and son. His job now consists of helping underprivileged kids and getting them on the right track.
Unis was open to sharing his life story in order to give Gloucester youth a better understanding of how life doesn't always end up the way you plan it to be.
When asked "what did you do for extracurricular activities in high school?",  Unis mentioned that he was a member of the play "The Wiz" during his senior year.
"It was a great way for me to step out of my comfort zone," said Unis. "I was a lot more nervous doing that than playing in a football game."
Widely recognized as one of the greatest football players in G.H.S. history, Unis was recently inducted to the Gloucester High School Hall Of Fame.