Holiday gifts that won't break the bank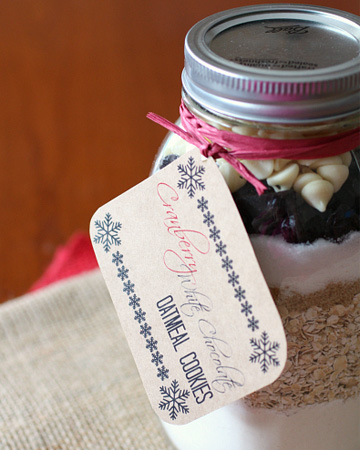 'Tis the season for last minute shopping. It seems like last week we were all just sitting down to eat turkey. Now, suddenly Christmas is a few days away, and you still don't have a gift to give. Whether you are shopping for your best friend or shopping for your mother, here are some great and unique gifts to give that are under $20.
Candles: Candles are amazing gifts. You can find many varieties of candles ranging from the Classic Yankee Candles to candles that you find from small businesses around town. Candles smell amazing and are relaxing, making them the perfect gift.
Lokai Bracelet: The Lokai bracelet is the perfect gift, whether you're giving it to your mom, best friend or brother, it suits all. The Lokai hold water from Mt. Everest in a white bead, and mud from the Dead Sea in a black bead. Together with the rest of the bracelet, it represents the lowest and highest points on the earth and symbolizes yin and yang. These bracelets come in three sizes and can be a perfect gift for anyone, costing only $18.
http://mylokai.com/shop/lokai-bracelet-clear.html
Fuzzy Socks: As it drops below 30 degrees, your toes will start to feel it. Then you wish you had a nice pair of fuzzy socks!  Fuzzy socks are great because they are so colorful and come in different designs. When asked, even guys like Cam Reeve said "they're fuzzy and I like the way they feel on my feet."  Fuzzy socks are great for lounging around and can fit a small budget.
http://www1.macys.com/shop/featured/fuzzy-socks
Animal Head Masks: If you're looking for a gift for a friend, or someone who loves to have fun, animal head masks are awesome gifts. These masks range from the common horse, to unicorns, pigeons and squirrels. These gifts are definitely unique and entertaining presents that would make anyone smile. You can find them in stores like Newbury Comics, and for less on sites like Amazon.com.
http://www.amazon.com/Accoutrements-12027-Horse-Head-Mask/dp/B003G4IM4S
Make a Mix: This homemade gift is easy to make and is great to receive. All you need is a mason jar, a lid and ingredients to put into the jar for a mix of your choice. Many popular gifts tend to be cookie mixes, soup or candy. All you really have to do is layer  the ingredients in the jar, label it nicely and it's done. Quick and simple.
https://www.pinterest.com/carolinahome/gifts-in-a-jar-and-more/
Phone Cases: Phone cases are simple yet can be a great present because they are so customizable and unique. For a personalized phone case, you could make your own by pasting pictures or decorations on a plain phone case. But, if you are willing to spend a little over $20, there are online stores like zazzle.com that give you case options and allow you to download photos, making them the perfect present for anyone.