Kanye's Kraziness: a year in review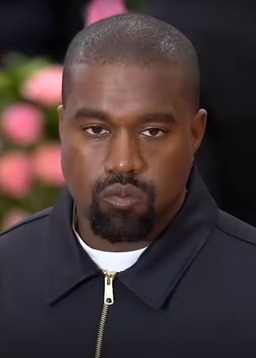 As 2022 winds down, it is now officially time to reflect on this eventful year. People may choose to reflect on personal happenings, politics, or trends, but celebrity scandals would be a notable place to reminisce, as countless celebrities have caused controversy throughout the year. Most notable, though, would be the rapper, fashion designer, and hell, even politician, Ye. 
For those unfamiliar, Ye is the rapper formerly known as Kanye West whose name was legally changed in 2021. He was also married to TV personality Kim Kardashian for six years before their divorce in 2021. He also unsuccessfully ran for president back in 2020. 
But what makes Ye so memorable? Well, the answer requires us to look back on Ye's eventful year.
January 2022 
In January, Ye decided to kick off the new year by stepping out on the town with actress Julia Fox after his divorce from ex-wife Kim Kardashian. 
Around the same time, Kardashian was enjoying a getaway with her then-boyfriend Pete Davidson in the Bahamas. 
It seemed that both parties had finally moved on until Ye made a claim that Kardashian had not invited him to their daughter Chicago's birthday party. 
Ye shared videos, since deleted, on Instagram, of him driving around Calabasas to find this birthday party because he wasn't allowed to know the location. Eventually, Travis Scott and Kylie Jenner let him know where the party was and let him inside, unbeknownst to Kardashian. 
In an interview with Hollywood Unlocked, Ye claimed that he was being prevented from seeing his children and wasn't even allowed in the house because Davidson was inside. 
Ye then released a new song called "Eazy" where he—I bet you didn't see this one coming—threatened to "beat Pete Davidson's ass."
February 2022 
After the birthday party scandal, Ye began to make Davidson's life anything but "eazy". Ye religiously attacked Davidson for his relationship with Kardashian on Instagram, and even in song, because he really is a musical soul. 
Davidson went on to privately respond to Ye's hate, but the feud was taken to social media because Kanye needs everyone to know that his family is going into turmoil because his children are in the presence of a man who can actually manage his mental health issues. 
"I'd never get in the way of you and your children," said Davidson, in regard to Ye's concerns about the changing family dynamic. "It's a promise." 
Ye, however, didn't like Davidson's statement and promptly responded via Instagram, saying "No, you will never meet my children." However, Davidson did go on to meet Ye's children in April, six months after he and Kim began dating. 
Throughout the month, Ye continued to harass Davidson and even posted an edited version of the 'Captain America: Civil War' movie poster on Instagram. This edited version of the poster included Davidson as Iron Man and Ye as the lead role of Captain America, because if it wasn't clear enough already, Ye is a ham and desperately needs to make himself look like the good guy after his last manic episode. 
This edited photo would not only become a viral meme, but would also sprout a new nickname for Davidson. Say goodbye to having the decency of calling him by his given name and behold his creative new alias: Skete. 
Why Skete you may be asking? Well, Ye just needed a shorter phrase to call Davidson, instead of referring to the urban dictionary definition:  "a pale, skinny white dude who's banging your ex."
August 2022 
I'd like to think of this month as Ye's favorite month of the year since his dreams were finally coming true. Kardashian and Davidson decided to call it quits on their nine-month romance. 
Needless to say, Ye was ecstatic. The rapper wasted no time and immediately took to his favorite app, Instagram, and shared a falsified New York Times-style headline that read "SKETE DAVIDSON DEAD AT 28."
The post was soon taken down after reports were made public that Davidson was seeking trauma therapy from Ye's previous comments. 
He also managed to lose his fifth divorce lawyer, Samantha Spector. She had asked to be removed from the case after saying that her relationship with Ye was "broken beyond repair."
October 2022 
After a dormant month, Ye's string of controversy continues. The rapper decided to host his own private show during Paris Fashion Week on October 3 that one hundred private guests would attend. At his show, Ye would be showing off his new designs. But one in particular was certainly very different from his usual leather or muted earth-tone designs.
These designs would be oversized t-shirts with a photo of Pope John Paul II on the front, as well as the text "Seguiremos tu ejemplo," (We will follow your example). On the back of the shirt, though, would be the phrase "White Lives Matter," a form of hate speech used by the Ku Klux Klan and other white supremacists as well as neo-Nazi groups. 
This collection sparked outrage as soon as the media caught wind of it and fashion personalities began to criticize Ye's collection.
Vogue editor Gabriella Karefa-Johnson said that Ye has no excuse for his designs and that "there is no art here." British Vogue editor Edward Enninful also criticized Ye's shirt, saying it was "insensitive given the state of the world right now." 
And although it may seem that the whole world was against Ye, political commentator and well-known conservative Candace Owens defended the shirt during an interview with Fox News anchor Tucker Carlson on October 10th. 
"What it offered was a stunning commentary on the hypocrisy of the society that we live in," said Owens. "For years, we were told that Black Lives Matter was not an exclusionary phrase… We're not trying to leave white people out." 
Despite all the media attention Ye's designs got, this would soon be overshadowed by his second controversy of the month. 
On October 6, Ye had also been interviewed by Tucker Carlson where in the heavily edited final cut, he discussed his "White Lives Matter" shirt that debuted at Paris Fashion Week. As the interview went on, Ye would stray from the topic of his designs and would begin to make offensive comments about Jewish people. 
Ye claimed that Jewish people are actually Black people and that he can not be considered anti-Semitic because as a Black person, he is Jewish too. 
The next day, Ye would share text message screenshots on Instagram, implying that Jewish people control the music industry. The post that has since been deleted was captioned "no one can threaten or influence me." 
Later, Ye would go on Twitter and post an anti-Semitic tweet.
"I'm going to go death con 3 on JEWISH PEOPLE," said the tweet, (yes he spelled it wrong). He then went on to say how he is not anti-Semitic because "black people are Jew also." 
Actress Jamie Lee Curtis, who was deeply hurt by Ye's tweet, responded to Ye's comments via an interview on the Today Show. 
"I woke up and burst into tears," said Curtis. "Defcon three on Jewish people? What are you doing?" 
Curtis then went on to discuss how Ye's hateful comments have a large impact on such a big platform, saying "as if Jewish people haven't had it hard enough."
And as if matters weren't bad enough, on October 16 Ye appeared in another interview, only this time it was with Revolt TV's "Drink Champs" which continued to spew more antisemitism as well as other lies.
The first point Ye brought up during the interview was his review of Candace Owens' propaganda film 'The Greatest Lie Ever Sold: George Floyd and the Rise of BLM'.
After watching the film, Ye claimed that "they hit him (George Floyd) with Fentanyl," and that Derek Chauvin's knee "wasn't on his neck like that."
And if you thought that was bad, it gets worse. 
After Ye was finished sharing his thoughts on Owens' film, he decided to once again go after Jewish people for their alleged "censoring." During the interview, Ye said, "The Jewish community, especially in the music industry…they'll take us and milk us till we die." 
And, as expected, the comments did not go over well with anyone and on October 25, Ye would lose his billionaire status after being dropped by Adidas, making his net worth go from a whopping $1.9 billion to only $400 million. 
But before Ye was dropped by Adidas, he claimed "I can say anti-Semitic shit, and Adidas can't drop me."
Other brands and personalities would follow suit with Adidas and end their partnerships with Ye including Balenciaga, Vogue, Anna Wintour, and CAA Talent Agency. 
November 2022 
You'd think after losing his billionaire status and being called out by Jamie Lee Curtis it'd be time to become a recluse and never speak or post on social media again, right? Wrong. 
Instead of taking a break from socials to address his problems, Ye decided it was a great idea to schedule a Friendsgiving of sorts. On November 22nd, Ye dined with former president Donald Trump, and right-wing nationalist and fellow anti-Semite Nick Fuentes, at Mar-a-Lago, a resort owned by Trump.
Originally, Trump was to only dine with Ye, however, Ye decided to invite Fuentes and a few others to their dinner date. Trump had a specially reserved table on the patio for his guests so that, according to Fuentes, "all could see."
During dinner, Ye began to criticize Trump's handling of legal bills for those arrested during the January 6th insurrection. Ye also went on to say that he will run for president in 2024, and that Trump should become his running mate instead of running for president himself. Angry with Ye's remarks, Trump made comments about Ye's ex-wife Kim Kardashian during a "Mar-a-Lago debrief" on Twitter the next day. 
Fuentes, however, called Trump his hero during dinner, and also said that Trump could lose the 2024 election as he is becoming a "scripted, establishment bore." 
December 2022 
And now, for Ye's final hurrah of the year.
After the chaotic dinner with Fuentes and Trump, Ye was interviewed by the infamous Sandy Hook denier and conspiracy theorist Alex Jones on December 1 for Jones' news site, "Infowars."
During the interview, Ye appeared to be wearing an outfit similar to his 2021 Met Gala outfit. The masked Ye and Jones discussed the controversial dinner that happened about a week prior, while also covering some new and more offensive ground.
The topic in the interview soon switched from the dinner to Ye's antisemitism. Jones began to defend Ye and say that he does not deserve to be called a Nazi after all the comments he's made.  Ye, however, felt differently about being called a Nazi. 
"I like Hitler," said Ye in a shocking turn of events. "I love Jewish people but I also love Nazis." 
After the interview, Ye decided that Twitter was the place to express his feelings instead of using the Notes app like a normal person. There, he posted an image of a swastika inside of the Jewish symbol of the Star of David. 
Thankfully, the image has since been deleted but his post still caused an outrage leading to his inevitable Twitter account suspension. 
Twitter owner Elon Musk spoke out against Ye's tweet, saying "He violated our rule against incitement to violence."
Along with Musk, the Holocaust Memorial Museum posted a response to Ye's tweet, explaining how Hitler was responsible for the mass murder of 6 million Jews and millions of other victims while also posting a link to the Holocaust Encyclopedia page on Hitler. 
"Learn the history," said the tweet. 
Jones, however, thought that all of this attention towards the interview with Ye was wonderful, truly giving meaning to the phrase "any publicity is good publicity." 
"This is absolutely lit," said Jones, "This is lit, lit, lit, lit, lit, lit. Number one show in the world right here." 
Conclusion 
And so ends Ye's year-long saga of controversy. From using social media as a form of family court to praising Nazis, Ye has certainly proved to be a notable figure of 2022. Hopefully, due to his Twitter account suspension, this is the last we ever hear from Ye, and he takes some time to get the help he needs as his actions are clearly signs of an unresolved mental crisis. 
But anyway, here's to a new year with no Ye.  
View Comments(1)
About the Contributor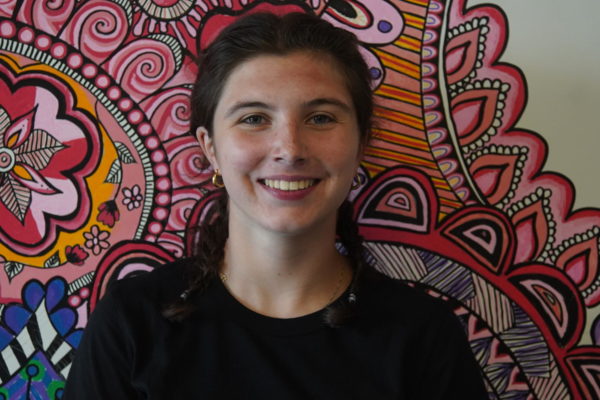 SOFIA ORLANDO, Editor in Chief
Sofia Orlando is a senior at GHS and is Editor in Chief for The Gillnetter. She is a member of the National Honors Society (NHS) and has won awards for...