Gloucester teachers demonstrate for a safe return to school
On Wednesday, August 19th, teachers organized at the first rotary to advocate for a safe return to school. This event follows the School Committee's approval of hybrid plans set forth by the district's administration (for more information about the plans, click here), and was intended to raise awareness about the safety concerns of faculty members. 
"The event was organized as a way to show the community that we believe that the current plan for return is not safe," said O'Maley Middle School teacher Matthew Lewis, "Our buildings are inadequate to keep our students, faculty and other community members safe."
The demonstration was an argument for a phased reopening, which would allow for a slower, more cautious return process. 
Said Lewis: "Teachers are advocating for a phased return to school. We are also asking for updates to the buildings that are in line with CDC recommendations (fixing ventilation is a big one, improving air quality, making sure there is enough space in our buildings). A phased in approach would start with remote learning and work into slowly returning students and teachers to their buildings."
Educators advocating for this strategy know well the challenge of juggling the longing to return to normalcy and the need to keep our community safe. Many do want to be back. However, they also feel the need to bring the community's focus to the inherent dangers they see in the current reopening approach. 
"Teachers WANT to be back in school. We desperately miss our students, our coworkers and our communities," Lewis explained, "We have been working hard all summer for a safe return. We have prioritized getting our remote learning in a suitable fashion for students and I must say that we have done a wonderful job doing so. However, we need to return when it is fully safe and that is not now. We will continue to work hard to meet the needs of our students and our community as we always do."
Leave a Comment
About the Writer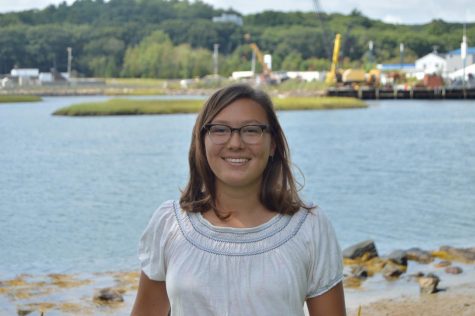 MILA BARRY, Editor-in-chief
Mila Barry is in her fourth year at Gloucester High School, and her third year on the Gillnetter staff.  Outside of writing for the newspaper, she's...