Student in custody following stabbing at Rockport Middle School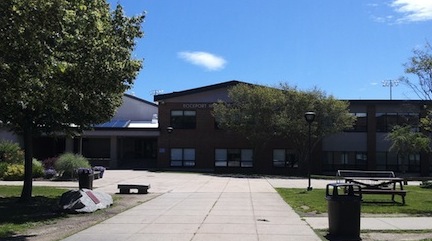 Early this morning, a female Rockport Middle School student was stabbed by a peer. 
The alleged assailant, a seventh grade boy, was apprehended after he fled the scene, and has since been taken into custody. 
The assault took place around 7:30 am on school property. The victim was transported to Beverly Hospital with wounds deemed "serious but not believed to be life-threatening", police said. 
Rockport students remained in lockdown until 9 am, until police officials confirmed that the assailant had been contained. Parents were able to dismiss their children from school if they chose to. 
Though Rockport Police officials secured the area and assured everyone there was no longer a threat, students remained shaken. 
"The teachers were trying to tell us we were safe, but no one felt it," said 6th grade student Ava Coelho, "Its very sad, because you never expect something like this to happen in a small town."