School Choice: Behind the Numbers
Across the nation, Massachusetts is known for its outstanding educational opportunities, and in Cape Ann, the statewide sentiment is reflected.  However, the pressure parents feel to ensure their children receive the best possible education results in competition between districts and tension in communities.
And it all comes down to school choice.    
It's an issue that everyone has an opinion about, and as a result, emotional and inaccurate statistics often circulate.  But as changing demographics lead to socioeconomic and academic divisions between school populations, it's important to understand the numbers behind school choice.
School choice is a system that allows students living in one school district to attend school in a different district.  It affects school demographics (because it changes what populations attend what schools), as well as district finances. Each student in any school district is budgeted a per pupil expenditure.  This number represents the total cost of various educational services divided by the number of students in a district.
According to Dr. Richard Safier, in Gloucester, the per pupil expenditure is about $16,600.62, as of 2017. When a student leaves the district, a portion of their per pupil expenditure goes to their new school. When a student enters or leaves this district $5,500 enters or leaves the system too.      
And that doesn't bode well for Gloucester.   
"The trend is steady, but overall more students leave than come into the district," said Principal James Cook.  As of the 2018-2019 school year, 276 had left the district across 13 grade levels, and only 39 had come in.
This means that Gloucester has lost a net of $1,303,500 to other schools in the district in the past 13 years.  
But which schools are getting all this money?  Of students who choice out of Gloucester Schools, 84 percent go to Rockport, 12 percent go to Manchester-Essex, 2 percent go to Beverly, and approximately 2 percent go to other neighboring districts.
This means that 231 Gloucester kids attend Rockport as of this year.  That's 25 percent of Rockport's entire student body. And that's $1,765,500 that has entered the Rockport school system.  
Only 34 Gloucester students attend Manchester-Essex, accounting for 0.9 percent of their population and representing a loss of $187,000.  
It may seem unclear– how can Gloucester be losing money if the cash corresponds to one less student to pay for?  The $5,500 which is allotted to each student goes to pay for more than just educational services. Per pupil expenditure covers basic maintenance; like keeping the lights or heat on; things that keep the school building functioning.  It costs the same amount to pay the electric bill regardless of size of the student body.
And beyond the flat fee to run the school, individual students cost different amounts.  Depending on interests and learning needs, some kids end up costing the system more than $5,500.  By default, funding an engineering student is more costly than funding an English student. ELL and special education services are an added financial burden that some students need and some don't.  As a result, high needs students are often simply more expensive to educate.
And in general, it's the high needs students who are coming to Gloucester.  People come to Gloucester in search of what Cook calls, "the strength of our special programs and services."   51.9 percent of Gloucester students are high needs students (ELL students, students with disabilities, or students who are socioeconomically disadvantaged), compared with 35 percent of Rockport students, and 17.8 percent of Manchester students.
And that statistic has seen a steep rise in the last few years.  In 2015, only 41.3% of students were high needs. Even between this and last year, we've seen a shift.  According to Cook, "In 2017, we had two English Language Learner (ELL) students taking the English MCAS.  In 2018, we had twenty."
Gloucester is proud to cater to the population that needs support, but more support means more expenses.  Everyone who enters the districts brings in the same per pupil expenditure, regardless of their needs. That's a total of $214,500 for the 39 who have entered over the course of the last 13 years.  
On the flipside, people leave Gloucester for all sorts of different reasons. "Some are looking for a more intimate learning environment.  Some complain about classes sizes being too large," said Superintendent Dr. Richard Safier, citing a 2015 survey, "One parent was concerned about the physical conditions of the schools.  Another said that you had to need attention to get attention here, perhaps referring to those who with disabilities receiving attention, and the "middle-of-the-road" children getting left out."
These concerns are legitimate, but in terms of academics, neither Rockport nor Manchester wildly outperforms Gloucester (consider that Gloucester has more high needs students being tested).  And Gloucester has a huge variety of APs and electives.
Size is the main difference (Gloucester schools have 2,904 students, Manchester-Essex; 1,386, and Rockport; 906), along with diversity. As of 2016-2017, 84.4 of Gloucester students are white.  That number jumps to 96.2 percent in Rockport, and 96.4 percent in Manchester.
"Anecdotally, there are some who say 'I want my kids to go to Gloucester High School because of the diversity'," said Safier, "I can only surmise that others don't feel that way, and that that plays a role in their decision."
School choices may upset the balance of the Essex County district system, but there is a reason why it is allowed.  Enrollment is down in Gloucester, Manchester-Essex, and Rockport districts compared to the previous few decades. Back in 2000, 4,186 students attended Gloucester Schools; 69 percent more than do today.  
It's expensive to live on Cape Ann, and the current demographic that can afford property here is aging out of their child-raising years.  People with young kids can't afford to live here, so many school buildings have space.
Regionalization, and the pooling of resources has even been considered.  
According to Safier, "The Gloucester School Committee chairhead, Jonathan Pope sent a letter to the Rockport head chair regarding the regionalization of the Gloucester and Rockport school districts at the beginning of the 2017-2018 school year.  Several months later, the head chair of Rockport responded saying that they were interested in having a conversation. The response also suggested having an independent consultant come in and conduct a study regarding regionalization. It also specified that Rockport would include the Manchester-Essex system."
There was a rumor that Rockport was considering merging with Manchester-Essex as opposed to Gloucester.  But this statement was never official. It was made by candidates for Rockport Board of Selectmen during a debate when they were asked their opinions on regionalization.  There is no record of Manchester and Rockport making any move toward merging without Gloucester.
In the end, it's unclear whether or not regionalization is anywhere in the near future. Regardless of if it happens, or not, Gloucester offers students great educational opportunities.   But how can we continue to improve?
"By types of course offerings (including the variety of offers), by creating high expectations for all, and by building and maintaining a culture predicated on respect, dignity, community, and enrichment," said Safier.  "All the tools are here, we just have to continually strive to provide the best possible education."
View Comments (3)
About the Contributors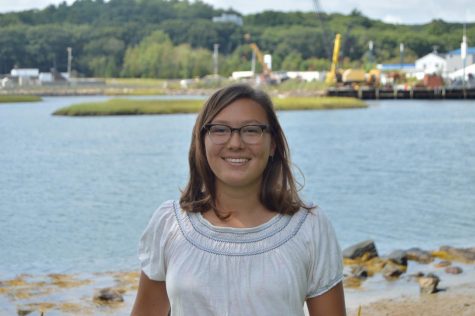 MILA BARRY, Editor-in-chief
Mila Barry is in her fourth year at Gloucester High School, and her third year on the Gillnetter staff.  Outside of writing for the newspaper, she's...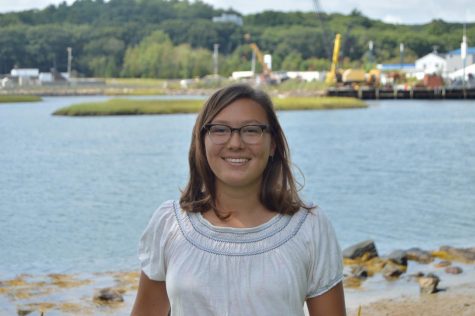 MILA BARRY, Editor-in-chief
Mila Barry is in her fourth year at Gloucester High School, and her third year on the Gillnetter staff.  Outside of writing for the newspaper, she's...