Three Gloucester citizens test positive for COVID-19
As of Saturday, March 21, 2020, the City of Gloucester has 3 confirmed cases of COVID-19.
It is more imperative now than ever to maintain social distance, and to limit outside contact. The Gloucester Health Department has already begun an investigation, which intends to assess any interactions these three individuals may have had with others. Unless contacted by the Gloucester Board of Health, you are not considered to be at risk of having had contact with any of these individuals.
As of current, these individuals are self-isolating in their homes, with the Gloucester Health Department regularly contacting them to monitor their condition and recovery.
Due to the development of several cases in surrounding areas prior to the ones which have appeared in Gloucester, the City has prepared for potential cases to increase, and is in the process of making testing more accessible.
Mayor Sefatia Romeo Theken has called into action the following protocols to minimize the spread of illness:
Closed all Gloucester Public Schools before the state mandate
Closed all municipals buildings to the public
Declared a State of Emergency in the City of Gloucester
Ordered the closure of all City playgrounds
Issued an emergency order for all personal care businesses (salons, spas, gyms, etc.) to close by 12:00 p.m. on Sunday, March 22
Any individuals experiencing potential symptoms (fever, cough, shortness of breath, or pneumonia) are recommended to contact their primary care physician. All other Gloucester residents are encouraged to follow all local, state, and federal precautions and keep up to date on developments. As a community, we must work as one to slow the spread of this virus within our city by remaining vigilant and informed.
About the Contributor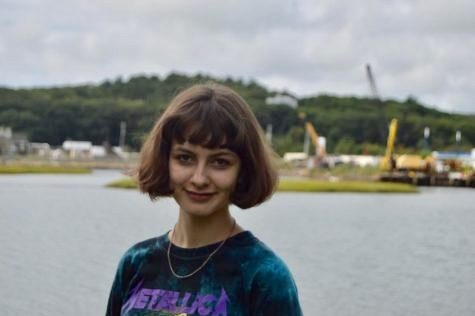 Autumn-Marie Silva, Staff Writer
Autumn-Marie Silva is a junior at Gloucester High School and a first-year staff member for The Gillnetter. Aside from writing for the paper, she has also...