Eight things to do while social distancing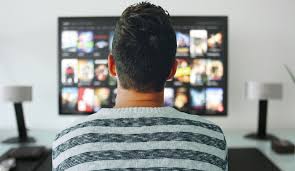 As Coronavirus concerns grow in the US, people are being required to practice social distancing. This means that the number of people staying home is going to rise. The goal is to stop the spread of this virus, but it doesn't mean that everyone has to be bored for the next three weeks. Instead of letting the Coronavirus get the best of us, here are some ideas on how to make the time go by in a meaningful way. 
1. Do all necessary school work
Even though school is out for three weeks, many students still have teachers assigning work. By doing this work, you are preparing yourself for a smoother entry to school when the time comes. Additionally, many students have AP tests in just a few weeks. This free time is the perfect opportunity to become prepared for exams. 
2. Start a new show or book
With the thousands of shows on Netflix and books on Kindle, the options are endless! Grab a blanket or hop into bed to start a show that you've been meaning to watch. You could even have a friend start a show at the same time, giving you both something to talk about (virtually, of course) and bond over. 
Some shows that are popular on Netflix right now are On My Block, I Am Not Okay With This, and Stranger Things. There are some great new movies that Netflix has also recently added such as Spenser Confidential, Murder Mystery, or P.S. I Still Love You from the To All the Boys I've Loved Before series.
Additionally, many of our movies and TV shows were adapted from books. If you wanted to check out original story lines, try to find them on websites like Apple Books, Amazon Kindle, Audible, etc.
3. Do at-home workouts
Many student athletes are wondering when their spring seasons are going to start because of the virus. This free time could be a great chance to better yourself athletically. By using the internet or certain apps, you can find so many great workouts that can be done right in your room. By the end of these three weeks, you can be more prepared to start your season than ever before!
Some of the better workout apps are the Nike Fitness app, or the Peloton app. If you want to make your own workouts, you could try to do some jumping jacks, push ups, arm circles, or lunges. 
4. Bake or cook
Baking and cooking are very fun activities that can help pass time. Even if you have limited supplies, you can look up simple but delicious recipes! Food52, a recipe website, has tons of delicious choices. Even The Gillnetter's Edible Histories series could be a great place to start. 
5. Catch up on sleep
Sleep is something that many students can lack during the school year. Sleep usually comes after sports, schoolwork, and socializing during a normal week. Without many of these distractions, you can now try to get the recommended amount of sleep. 
6. Get fresh air
As long as you are staying six feet away from people, a hike or walk is a great form of exercise that will help to fulfill your day. You could hit the streets, the beach, or the woods. All of these options lead to great exercise, and can also provide some stunning views of nature. If you have a dog, he or she would probably be willing to come as well!
Some great places to walk in Gloucester include the Breakwater, Ravenswood, or the many local beaches!
7. Organize and clean
We all have that one area of our desk, bedroom, bathroom, or house that could definitely use some organizing. With all of this free time, why not clean up spaces that need it. If you do this, you will thank yourself in the long run when life becomes busy again!
8. Spend time with family
Even though family members may become annoying after being with them for so long, try and appreciate what you've got. Play games with them, watch a movie, and support one another. You could pull out your old Wii console and play, or take out a classic board game like Monopoly, the Game of Life, or Clue. The easiest way to get through a pandemic like this is to be there for each other.