The Grammy Awards have a race problem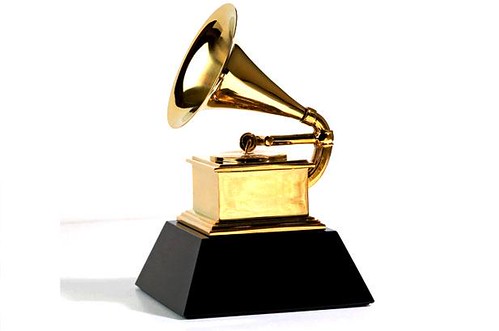 Music enthusiasts everywhere were shocked when Beyonce's emotionally charged album Lemonade lost to Adele's album 25 at the 2017 Grammys. Adele's album was great, but no one could deny the cultural significance and unparalleled impact that was found in Beyonce's Lemonade – Adele herself knew that. As Adele took the stage, she used her moment to speak up in saying, "I can't possibly accept this award",  calling Lemonade "monumental." After her speech, Adele broke her Grammy in half and gave the other piece to Beyonce.
Though frustrated, the world was not surprised. It was only three years earlier that Macklemore's album The Heist beat out the critically acclaimed albums from Kendrick Lamar, Jay Z, and Kanye West for Best Rap Album at the 2014 Grammys. Even earlier than that, we watched as Eminem took home the award for Best Rap Album each year that he was nominated, knocking out albums from Missy Elliott, Nas, Dr. Dre, Mos Def, and Common, all of whom have never won the award. Are you beginning to see a pattern?
In the entire history of The Grammys, only ten black artists have won Album of the Year. More often than not, legendary albums by black artists aren't even given a nomination. Michael Jackson's Off the Wall wasn't nominated. Prince's 1999 wasn't nominated. 
It is Grammy snubs like these that prepare us to expect disappointing losses when albums like To Pimp A Butterfly by Kendrick Lamar or Channel Orange by Frank Ocean are put up against white artists. As time would tell, both of these amazing and groundbreaking albums lost, first Channel Orange in 2012 to Mumford & Sons, and second To Pimp A Butterfly in 2015 to Taylor Swift. 
When black artists do win, it feels more like a consolation prize than a real honor. Instead of being put in the Album of the Year category, black artists are more often than not put in the Best Urban Contemporary Album category. The albums in this category rarely share the same genre, as rap, R&B, pop, and even country albums have been equally nominated. The only thing any of these bodies of work have in common is that they were made by black artists. It is a backhanded compliment to black artists, telling them that their album is good, but not good enough to compete in the big leagues with their white counterparts. 
When looking back on black artists that did win Album of the Year, it is easy to find discrimination hidden below the surface. The first rap album to win Album of the Year was Outkast's Speakerboxxx/The Love Below in 2004. Though an accomplishment, it's hard to deny that the reason why OutKast took home the Grammy was because white people really love the song "Hey Ya!".
OutKast's discography is full of groundbreaking albums whose influence is still prevalent today, some being Aquemini and ATLiens. However neither of those albums received an award, despite being the more cohesive and celebrated albums. It's a pattern that we see time and time again at The Grammys. Black music isn't fully respected until it is tempered with something that audiences find more accessible or "respectable". 
Though infuriating, this trend hasn't gone unnoticed. Artists have been boycotting the awards for years due to the racial biases artists have faced. Most recently, artist Tyler The Creator called out the awards on their racist history in his post-Grammys interview. His album Igor won Best Rap Album at the 2020 Grammys, despite being undeniably a pop album. 
"It sucks that whenever we — and I mean guys that look like me — do anything that's genre-bending they always put it in a rap or urban category," adding that he would love to be recognized on a mainstream level and not forever stuck in "urban" categories. "When I hear that, I'm just like why can't we be in pop?"
So why should we care about awards shows? 
Music, including opinions on music, are subjective. Maybe the Grammys board just preferred the albums by white artists, and it isn't a race issue. But that's the whole point – issues like this, including black issues, are usually written off with excuses and forgotten about. 
No one can deny the recent cultural impact black music has had on pop culture and people's lives. This music has always been at the heart of American culture, but in recent years it has become the music to define the decade, topping charts around the world. As music created by black artists continues to have undeniable commercial and cultural success, it becomes equally important that the recognition they receive at The Grammy's reflects it.