What you need to know about the Australia Wildfires
As of the first week of January 2020, 12.35 million acres of Australia have burned in the bushfires. It is now the beginning of February and the fires are still burning. 
The fires have escalated dramatically, killing over 25 people and destroying more than 2,000 homes. They began in September of 2019 and have been blazing ever since.  This has been the most destructive year for wildfires ever recorded. 
Consequences of the fires have been dire. Millions of animals have been killed so far, and scientists predict that approximately 1 billion animals will be killed by the time the fires are extinguished. Also, many animals that make it through the fires will perish due to lack of food and shelter. 
Australia is very diverse with many animals living there. There is a chance that some of the species, unique to Australia, will become extinct. One of Australia's most famous animals; the Koala has had ⅓ of their species killed in the fires.
Climate change however, is also a part of the issue.  According to Australia's Bureau of Meteorology, 2019 had been the hottest year on record for the country. This has caused major heat waves, and a long drought. 
People are unhappy with right-wing Prime Minister of Australia, Scott Morrison. He refused to acknowledge the climate change issues and Australia's over-reliance on coal, causing excessive greenhouse gas emissions. 
There are some things that have already been done to try to tame the fires and assist the country. State and federal authorities from the United States along with the 2,000+ firefighters and volunteers are concentrating efforts to help fight the fires.  Many various aid organizations have also been collecting donations and gathering volunteers to make a difference. 
There are many ways we can help from the United States. The Australian Red Cross is accepting donations and people willing to volunteer at Red Cross – Your Donations in Action. The World Wildlife Fund is accepting donations for various areas needing help, such as saving animals and environmental areas at World Wildlife Fund – Bushfire Emergency. Also, Unicef is open for donations to help families, children, and overall relief at Unicef – Bushfire and Drought Response.
About the Contributor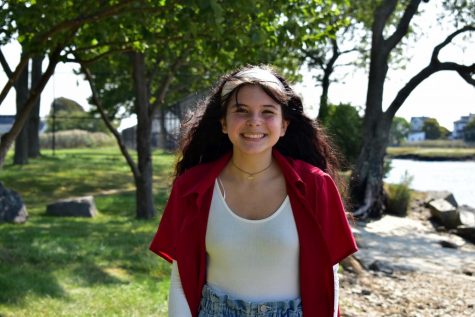 BAILEY SAPUTO, Staff Writer
Bailey Saputo is a junior at GHS and this is her second year writing for the Gillnetter. She has an active role in the school community, She keeps herself...