Helicopter crash claims life of Kobe Bryant, daughter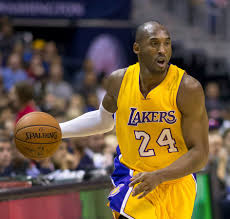 NBA legend Kobe Bryant died in a helicopter crash near Calabasas, California on Sunday morning at the age of 41. The helicopter crashed into a hillside a few minutes before 10 a.m. on January 26, 2020. 
Nine people were on board the helicopter when it crashed. There were eight passengers and one pilot. Nobody survived the crash. Both Kobe and his 13-year-old daughter Gianna were among these passengers. 
Bryant was arguably one of the greatest basketball players ever. He was drafted 13th overall  in 1996, straight out of high school. He played for the Los Angeles Lakers for 20 seasons where he won 5 championships. He was NBA Finals MVP twice in 2009 and 2010 and was League MVP in 2008. He was also an 18-time all-star. In 2006, Bryant scored 81 points in a single game, the second highest point total in one game in NBA history.
Kobe is currently the fourth-highest scorer in NBA history with 33,643 career points. LeBron James, also a Lakers player, moved into third place in the category, passing Bryant on Saturday night, about 12 hours before his death. 
Kobe is most known in New England for his contributions to the legendary Celtics-Lakers rivalry. He was a very important member of the 2007-2008 Lakers who lost to the Celtics in the NBA Finals. He went on to win the championship the next season and then again in 2010, where the Lakers beat the Celtics in seven games. 
Kobe Bryant retired from the NBA in 2016. He famously scored 60 points in his final game. 
Since his retirement, Kobe has been in the news for reasons besides basketball. He won an Oscar in 2018 for his animated short film "Dear Basketball". Bryant also began coaching his daughters after retiring. Kobe and Gianna were on their way to her basketball game when the crash happened. 
Bryant's unexpected death has left the sports world in shock. He was an iconic athlete known for his work-ethic and dedication, an inspiration to many. His legacy and impact on the game of basketball will never be forgotten.