Donate to 4th annual Hats for the Homeless drive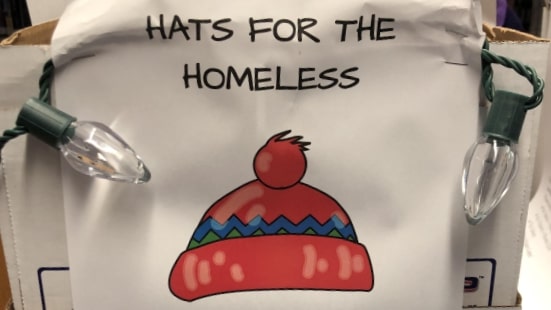 You may not be aware of the privileges others don't share with you this winter. Many people in the city do not have the luxury to buy warm clothes for the winter.
Our homeless community needs our help. Gloucester High School student Sophia Hogan-Lopez is making a difference and helping those in need.
Lopez has been doing the drive for four years now. She works with the Grace Center of Gloucester to gather hats, mittens, scarves, coats and any type of clothes that will keep the homeless warm. The gathered clothes will go to the Unitarian Universalist Church where people can pick them up. 
The Grace Center has been a place of security for the homeless since 1980, and they still serve proudly today. The center serves hundreds of homeless individuals daily. Their location in Gloucester is downtown on 10 Church St. near the Cape Ann Museum. 
"I started the drive my freshman year and its purpose is to collect clothing for the homeless in Gloucester. I felt that it was important to provide clothes for those who couldn't provide clothing for themselves and that is why I started the drive," said Sophia Hogan-Lopez. "All of the donations go to the Grace Center." 
This clothing drive lasts all winter long. Students who want to help can do so by delivering any hats, gloves, coats or scarves to the GHS library or Mr. Basile's room 1217.