SAGA hosts free bowling night this weekend
Gloucester High School's SAGA is holding their third SAGA Night, and everyone is invited!
This SAGA Night is held at Cape Ann Lanes on November 3rd, from 5-7 P.M. There will be two games of free bowling, free pizza, and free soda! All LGBTQ+ kids and their allies are invited to join. This event is held with the vision to connect all of Cape Ann's youth, middle schoolers and high schoolers alike. 
This SAGA Night is sponsored by Awesome Gloucester and, SAGA (Sexuality and Gender Acceptance) is partnered with Gloucester Health Department, NAGLY(North Shore Alliance For Gay and Lesbian Youth), and JRI(Justice Resource Institute).
This is SAGA's third SAGA Night. The Kick-Off was last year at Cape Ann Cinema, where a viewing of 'Love, Simon' was held. The second event was a show of "The Binding" (a coming out story) at Gloucester Stage Company.
Last year about 30 people showed up to the Kick-Off event, and there is hope for the same to happen this year. "It's all inclusive, and the more the merrier," said Amy Kamm, the advisor of SAGA. 
"You don't need to be LGBTQ+ and we invite everyone to join in and hopefully this will become a more inclusive and far reaching group for all Cape Ann kids, said Ms. Kamm. 
The point of the SAGA Nights are to join the community together. "Now we're taking SAGA out into the community to make it more community based. Our goal is that this serves a greater need of the community," said Ms. Kamm, "I have long held the vision of having a community-based drop-in and other nightly support groups/events for this population of kids."
IF YOU GO:
SAGA NIGHT (Sexuality And Gender Acceptance)
Cape Ann Lanes
Free Bowling and Food
November 3rd, Sunday from 5-7 PM
Bring Friends! Bring Allies!
Additional information: Amy Kamm (978) 491-6608 or email
akamm@gloucesterschools.com
About the Photographer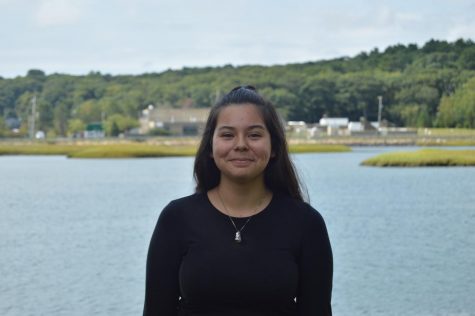 Skye Jackson, Staff Writer
Skye Jackson is a junior at GHS and has only attended the school since sophomore year. She moved here from Tucson, Arizona and loves it in Gloucester....