The new-blood School Committee candidates: in their own words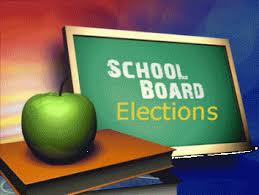 Gloucester's school committee elections take place on Tuesday, November 5th, and this year, three new candidates are entering the race: Ida Shaker, Samantha Verga Watson, and Laura Wiessen. Here are their viewpoints, in their own words. 
Q. What inspired you to run for school committee? What is your background?
 Ida Shaker: I always intended to help children in some way and my own journey as a parent, student, and a member of this community has inspired me to run for School Committee. I studied psychology and early childhood education and I am currently working with advocacy groups to help ensure that all students have access to a quality education. What sparked my desire to run for School Committee was learning that our Special Education Parent Advisory Council had been inactive for several years. This lack, along with Gloucester's high percentage of students with needs and the large achievement gap indicated to me that something was amiss. It became clear to me that we needed more community engagement efforts, better supports for our students and teachers, and a system of accountability that helps us to improve the lifelong outcomes of students in our community.
Samantha Verga Watson: I'm a social worker. I'm also a parent; I have a four year old and eighteen month old. As far as I know, there's never been anyone on the school committee with a mental health background. I've worked as a social worker at Pathways For Children and as an in-home therapist, so I've worked directly with the youth in this town and their families, which in my opinion gives me an unparallelled viewpoint on the kids in this town. The entire district is made up of over 50 percent high needs students, which means students who fit into one or more of the following three categories: low income, English Language Learners, and students with a disability.  
Laura Wiessen: As a parent of a child entering the Gloucester Schools, I was determined to advocate for her and her peers in every way I could, and that started with volunteering in the school, which is Beeman Elementary School. I started going to School Committee meetings to understand the role that that plays in the school system. I believe very deeply in public schools and staying in our public schools, and working as hard as we can to make them work for all students.
Q. What sorts of changes do you think need to take place in the Gloucester Public Schools?
Ida Shaker: We need to make sure that our teachers have the supports necessary to effectively teach our young people in a way that they can generalize that knowledge to life outside of school. We need more mental health clinicians to address the emotional needs of students. I would like to see the district work with the Federation for Children with Special Needs and Massachusetts Advocates for Children to implement district wide trauma education. And we also need a system that encourages educators and students to express their needs whether that be safety needs, home issues, or future planning concerns and we need to use this information to find helpful solutions. 
I think we're good at collecting data regarding academic achievement, but I think we lack understanding about the inner needs of our students. How often are all students encouraged to express what kinds of things they'd like to learn before graduating or what areas they are struggling with? And not just academically because remember that school is where we learn much of our social skills. What types of hurdles are students experiencing and what can we do to help them overcome those hurdles? We need to understand our students in order to better support their education. There is often a misconception that school is where you go to only learn things such as math and reading. But education is so much more than the memorization of facts. School is where we go to learn how to interact with the world, where we learn to develop our skills and foster a sense of belonging which helps prepare us for adulthood.
Samantha Verga Watson: The big topic right now is the rebuilding project, and people have already been curious about what my opinion is in the answer to that topic. I think what I've learned from the process is that there tends to be a sense of mistrust of the process. If I get elected I think the school committee has to work on that trust, so we have that essential buy in when it comes to building community support for the project. From when I talk to people it seems like people have lost faith in the process, and I don't think that's a problem specific to Gloucester its a problem overall in the country. People are angry and people don't feel heard, and we need to do a better job of fixing that issue so that issues like rebuilding schools, which are so beyond necessary, aren't undermined.
 I think we've spent so much time debating the issue that we've forgotten that the needs of our students and teachers. You walk into the new West Parish building and you see the overall space, the difference is clear. There's no way that the kids who are educated in the four other elementary schools have the same standard of education as the students at West Parish because the resources are so different, the space use is different. If we don't get the communities support for funding, the project's not going to happen.
Laura Wiessen: I think we need to improve the communication within our Gloucester Schools family, and that means the way the schools and the administrations of the schools communicate with parents, caregivers, and teachers, so the way that we provide information to everyone feels like they know where to get their questions answered. I also think that we need to be more proactive in communication about the Gloucester Public Schools, especially the positive things about the Gloucester Schools, to the greater Gloucester community and the greater north shore community. There are so many good things happening here–the Gillnetter is a prime example of that–and too few people know about it. That's our job: to let the Gloucester community and the greater community hear the positives about the Gloucester Schools.
Q. What issues are most important to you? What are you running on?
Ida Shaker: Social-emotional needs, inclusive learning, and engaging families, teachers, and the community in ways that best support the learning of all our students. We need everyone communicating clearly and effectively in order to address the needs of our students. Statistics show that students whose needs are not adequately met are significantly more likely to experience chronic health issues, higher rates of unemployment, and other adverse life experiences. It is our duty to make sure we help our students in every way possible to increase their chances for living as healthy, productive, and valued members of society.
Samantha Verga Watson: First of all, I think the entire district should be trained as trauma sensitive. It's sort of an overall strategy that educates about the barriers to learning caused by low income status and trauma. Right now Veteran's Elementary School is trauma sensitive. The other elementary schools have different variations on it, but none could really call themselves trauma sensitive. I think we all need to do as a district is have a common approach when dealing with behaviors and social differences. 
When we talk about equity versus equality, equality is treating everyone the same, and equity is making sure that everyone has what they need to be successful. Some people might argue that not every school needs to be trauma sensitive because not every school has the same needs, but we have a district where at the high school sixty-two students had out of school suspensions, and fifty-one of those kids fit into one of those high needs categories. What that tells me is that we aren't addressing that population's needs with a holistic approach. 
I think that as a country we have an overall stigma around mental health. We don't talk about it and as a result I think we haven't implemented the best approaches to testing the issues. We're also a town that's impacted greatly by substance abuse and domestic violence and I think that all kind of wraps into the mental health piece and the trauma element of it. It's not just a school issue- we need to work with community organizations, the mayor's office- to work on solutions that could improve the whole community's health and resiliency.
I also would like to see the school committee be a little accessible to future and current parents. There's not a lot of parent representation on the school committee, and there's also not a lot of parental presence at the meetings where we talk about plans, like for the new school building. A lot of the people who are coming to those meetings don't have kids in the schools.
Laura Wiessen: Improving communication and promotion of the Gloucester Public schools, and advocating this legislative session for greater school funding on the state level. I think it's important because I hear over-all negativity around Gloucester Schools based on rumor and innuendo, and that negativity leads people to choice out. It hurts our sense of community within the Gloucester school system. 
We lose Gloucester families who would be great to have as part of this community, and we also lose the state funding that follows those kids. When those kids need special services Gloucester foots the bill, putting more of a drain on our resources. I believe every parent makes the best choice for their kids, and I think if more people knew the positive things about the Gloucester Schools they might consider the Gloucester Public Schools their best choice. 
Q. Why should people vote for you? What in particular would you bring to the table?
Ida Shaker: I have a deep desire to help our young people succeed and I will always work to ensure our students have fair and equal access to education regardless of individual challenges. I understand that successful outcomes rely heavily on solid foundations and I know that creating those foundations means working together. I currently serve as co-chair for our SEPAC and I am working with Massachusetts Families Organizing for Change and will continue to do so to help educate and support our community in order to best advocate for our students' needs. 
Samantha Verga Watson: As a social worker we are trained communicators. Our job is to negotiate really difficult conversations in a way that's inclusive and respective. It's our role to sort of zoom out and look at the big picture, to ask big picture questions. As a social worker I really understand community organizing and how to make sure that all parties involved have a voice, and that they are respected and are responsive to people's questions and needs. Also being as my kids aren't even in the schools yet, I'm invested as someone who's been raised here and is going to continue to raise her two daughters here. I'm really passionate about the state of our schools and the state of our town as a whole. 
Laura Wiessen: First and foremost, I'm a Gloucester parent. I have daily experience with the Gloucester public school district- experience with the busses, the communication from the principal and the central office, and I volunteer within the schools, so I see firsthand how much Gloucester teachers have on their plate. Being a parent is invaluable I think for me in this role. I also bring great experience as a team player. 
I enjoy collaborating with others and working as a team to get things done. I did that as a television producer, and I'll do that as a member of the School Committee. As a journalist and a producer, my job was to research a topic, hear as many different viewpoints as possible, listen carefully to those differing viewpoints, and work with a team to put together an accurate compelling story on time and at or under budget. Those skills are applicable in so many parts of life, and I think they would make me especially effective on the School Committee. 
View Comments (1)
About the Contributor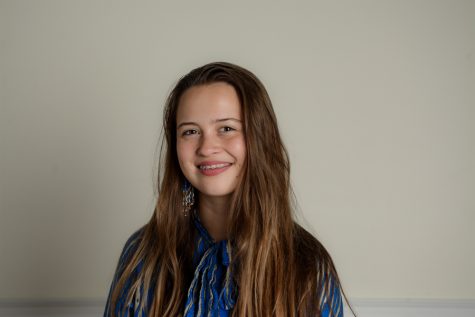 WILLA BROSNIHAN, Staff Writer
Willa Brosnihan is a 10th grade student at Gloucester High school. She has placed in top three of her category in the Sawyer Free Library's "Poetry...