Trott soars to the rank of Eagle Scout
Last month, after being a member of Boy Scouts for twelve years, GHS's own Scott Trott rose to the rank of Eagle Scout. 
Trott belongs to Troop Four in Beverly, Massachusetts. 
Eagle Scouts are held to a high standard, and individuals must be involved in Scouts for years and meet a set of requirements to earn this rank. Eagle Scouts must earn at least 21 merit badges, demonstrate "Scout Spirit", and create and manage a community service project, where the average 2018 project took about 153.1 hours.
Trott not only overcame adversity but redefined his challenges as strengths. He earned a total of 68 merit badges and created shelves for the Open Door Food Pantry, which fights food insecurity in Gloucester.
"It took a lot of work," said Trot. "My Boy Scout troop helped me. It felt really nice."
"This is something I've been pushing for years," said his father Sean Trott. "Kids with disabilities are no different than any other kids. Now he wants to go to college. There were people saying he couldn't make it, now, he's shown them they're wrong."
Trott has earned the respect of his teachers for his achievement and with his dedication.
"He really worked hard to be able to read a lot of books and work on his reading comprehension. Basically, he went above and beyond in school in order to fulfill the requirements necessary to get his Eagle Scout," said Special Education Teacher Elizabeth Tarr.  "In order to get some merit badges, he had to read books and write papers," said Tarr. "He is a hard worker and he really loves Boy Scouts."
"I couldn't be more proud, becoming an Eagle Scout is an amazing achievement," said photography teacher Emily Harney. "To do something like that and make that choice, you have to be different, and to be different you have to take risks. I commend him on being different and taking risks and not to worry about anyone else, and I think that's a beautiful thing."
About the Photographer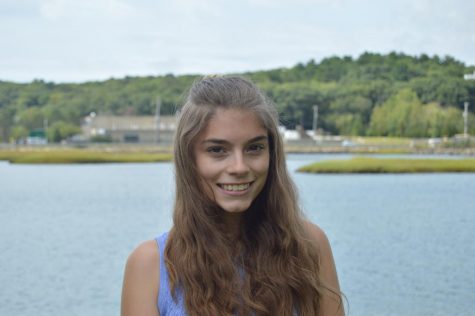 Danielle Denman, Staff Writer, Editor
Danielle Denman is a senior at Gloucester High, and is kicking off her third year as an Editor for The Gillnetter. She is a member of many clubs, including...