GHS Golf swings into new season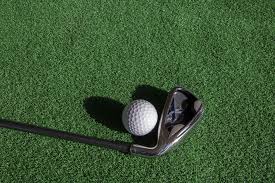 The GHS golf team showed some high potential as it opened up its season this past week
Last year the team went 12-5, but were led by 7 seniors and completed by 1 freshman. Now sophomore Jack Costanzo is the only player with full varsity experience, playing the 8-spot last year and now leading the team as the 1-spot. 
Behind him is freshman Jack Delaney, junior Dylan Orlando, and senior Matt Taormina. Rounding out the bottom half is sophomore Tommy Elliot, junior Ryan Bergin, junior Cam Muniz, and freshman Brady Salah.
The team started their season against Marblehead, a talented team is contending for the division. Gloucester lost by 7 points, with only three players winning their matches. It was a solid showing by the team as they were able to stick with a division contender in Marblehead.
The Fishermen were back in action again two days later against a young Peabody team at The Meadows. This time the Fisherman rolled, winning by 35 points and no players lost their matches. 
Going into the season, head coach Dave Gillis was less than optimistic about the team and their performance this year as his "goal was to go five-hundred and make the tournament," said Gillis. 
After seeing how his team performed Gillis was asked if his outlook on the season had changed to which he promptly responded: "My goal is to do some damage and make a run." 
The team has its first home match against tough division rival Danvers at Bass Rocks on Thursday, September 12.