Boys basketball falls to Belmont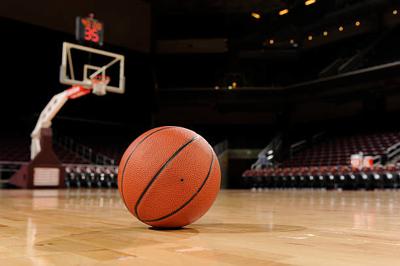 After one of the most exciting boys basketball seasons in GHS history, the Fishermen fell to the Belmont Buccaneers in the Division 2 North Semifinals on Tuesday night. 
Gloucester's came plan centered around intensity, focused particularly on breaking Belmont's full court pressure. However, Belmont players Danny Yardemian and Mac Annus were strong shooters, and a failure to stop the shots was what cost them the game.
Varsity captain Ben Oliver played well, both during the game and through the entire season. Oliver set the GHS record for the most three pointers made, and had a total of 996 points scored throughout his high school career.
The season ended with a phenomenal display of spirit from Gloucester's fan sections, which had different dress themes for each playoff game. Crowds at the playoff games were some of the largest in the past 20 years. For the game in Belmont, two fan buses were required after one filled up quickly.
"Having a group of fans that will travel for you that far just shows how well this community can stick together," said Varsity coach Khris Silveira.
Both fans and Silveira are very proud of the performance of the team throughout the season.
"It was an exciting game," said GHS senior Brandon Smith. "I am very proud of Ben especially, and the rest of the team. I am excited to see what the team has in store for next year."
"I think they were really ready to play, started strong and took control of the game. I think Ben Oliver, Marc Smith, and Marcus Montagnino got us off to a good start in first quarter," said Silveira. "I was proud of how the team played as a whole."
Varsity basketball player Matthew Montagnino credits the teams success this season to perseverance and teamwork.
"We just kept pushing forward, focusing on one day at a time," said Montagnino. "But in the end, it was our togetherness and team chemistry that truly resulted to our success this year and I am thankful to be a part of all of it."