Help GHS theater get new lights and sound system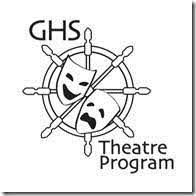 Looking for an excuse to go out? The theatre program will be holding various fundraisers during March and April. With all the different fundraisers, there is something for everyone. A portion of the proceeds will go to helping the program replace lights and the sound system. It will also help make the 2020 Performing arts field trip more affordable for students who wish to attend. 
The fundraisers are very important to the GHS theatre program because many elements of production come at a high cost. An issue we've had in the auditorium is the lighting and sound system, which are very expensive to replace. This has affected previous shows that the program has put on, and if it does not get fixed it will continue to impact the theatre program in a negative way.
On March 6th, if you eat at Jalapenos make sure to tell the server that you're there to support the GHS Theatre program. Jalapenos is a Mexican restaurant located on 86 Main Street in Gloucester. Jalapenos is a popular spot in Gloucester, offering a tasty dish for everyone.
Craving some delicious sandwiches and soups? On March 20th the theatre program is holding a fundraiser at the Panera Bread located at 57 Dodge Street in Beverly.
On March 24th, there will be a fundraiser at Cape Ann Lanes. It'll cost $20 for three strings of bowling plus shoe rental. They'll be setting up teams of five to six bowlers with a prize for the first place team. Email [email protected] if you'd like to form or join a team.
The fifth fundraiser on April 10th is at Machacas. Another Mexican restaurant located at 14 Rogers Street in Gloucester. This smaller restaurant has a tight-knit atmosphere with delicious and authentic style Mexican cuisine.
For more information, you can go to https://gloucesterhighdrama.blogspot.com/ or the theatre program's facebook page.