Opinion: Skate park warrants a face lift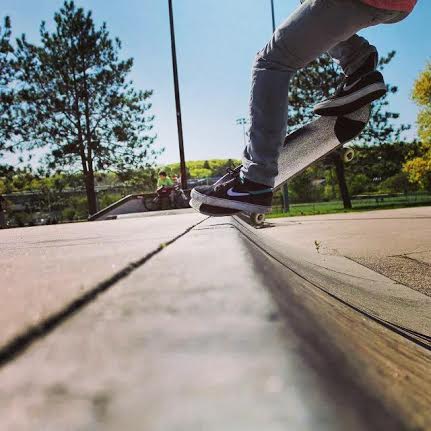 On December 10th, 2013, a group of local skateboarders convinced the city council to allocate $25,000 from the Community Preservation Act to have DPW improve the skate park that is located at O'Maley Middle School.
Yet nearly 10 months later, the skate park is still beat up and nearly crumbling away.
"Right now the skate park is dangerous in how un-maintained it is," said skateboarder and Gloucester High School student, Dylan Craaybeek. "There is sharp, rusty metal and giant cracks in all of the cement which can cause skateboarders to fall and injure themselves.  I know from experience."
While there is a sign saying the revision of the skate park is a project under Mayor Kirk, there have been no actions taken to improve the interior of the skate park itself.  This leaves all of the skateboarders of Gloucester confused.
With the skate park in such bad condition, skaters have started to use downtown Gloucester as a kind of natural skate park.  There are plenty of spots around Gloucester that work as great replacements for the deteriorating skate park.
There is one problem with this though.  While it is not the intention of these skateboarders to do any harm to property, it still happens on occasion.  If the skate park were to be refurbished, then there would be less need for the skateboarders to skate in town – and possibly cause damage to property.
Since last December,  Gloucester has put two well-needed trash cans and two ill-placed benches at the park along with taking down the old rusty fence. While the trash cans and removal of the fence are first steps to improving this park,  those steps do not address the safety concerns of skaters, who are at greater risk of injury in the ill-maintained park.
There would be many pros to remodeling the skate park not only for the skateboarders of Gloucester, but the city of Gloucester itself.