Biotech research center opens in Gloucester
Governor Baker: GMGI will "help people maximize their opportunities built on their strengths"
On October 30th, the Gloucester Marine Genomics Institute celebrated the opening of its brand new research institute on 417 Main Street, Gloucester.
Officials from Gloucester and Massachusetts attended the event, including Governor Baker, accompanying founders of the GMGI and students of the institute.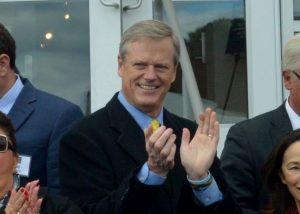 The GMGI was founded in 2013, "to conduct world-class marine biotechnology research which expands the regional economy," as well as promoting a science hub in Gloucester.   In February, 2017, it received a grant from the Massachusetts Life Science Center to enhance marine research, which resulted in the new facility.
"The GMGI is a perfect project for this community," said Governor Baker. "The ocean…marine science…is running in the veins of the people of this community."

He emphasized that the state seeks to "help people maximize their opportunities built on their strengths." As America's oldest seaport, it is fitting that the state invests in Gloucester's study of marine fields.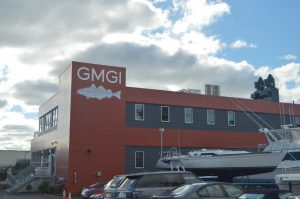 "This institution is the beginning of real research in Gloucester Harbor" said David. R. Walt, a founding member of the organization.
Indeed, with the inauguration of the new facility, it will continue to present workforce opportunities, and foster academic development. The GMGI aims to provide interns and students with essential skills for starting a career in science. As said on its website: "once working in a lab, additional opportunities to specialize in unique career paths may become available."
A variety of courses are offered, from a nine-month training program, to a summer STEM course for teenagers. Gloucester High Schools students can register and read about this opportunity here.
Andrea Bodnar, the Science Director of the GMGI, added that "Gloucester is the ideal location to bring modern technology to the ocean."
Dr. Bodnar expanded on the significance of investing in science in Gloucester: "we can understand a population and how it is changing over time."
This would allow the fishing industry to have further insight on how to "manage populations in sustainable ways… control invasive species, or study conservation."  By using science as a tool to understand issues that plague the fishing industry, we can successfully tackle them and promote sustainability and economic development in Gloucester.
On top of contributing to the fishing industry and environmental conservation, the institute could engage in medicinal advances.
"Currently there are 9 FDA approved marine-derived medicines on the market," expressed Dr. Bodnar. "(the GMGI) could explore this in a cost-effective, and sustainable way."
Travis McCready, President and CEO of the Massachusetts Life Sciences Center, congratulated the GMGI:  "In this building you'll accomplish great science." 
About the Photographer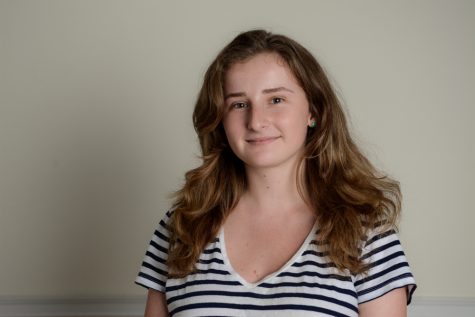 Elinor Ketelhohn, Staff Writer
Elinor Ketelhohn is a transfer student from Managua, Nicaragua. As a Junior at Gloucester High School, she is a first year staff writer for The Gillnetter....