Tickled pink: GHS holds annual breast cancer research fundraiser
On Friday, GHS students and staff who participated in the 'Think Pink' fundraiser gathered in the field house for the annual tradition of taking a group picture arranged in a ribbon shape. The fundraiser involved selling pink t-shirts for $12, each adorned with "GHS Thinks Pink" and a ribbon, to anyone in the building able and willing to purchase.
From 2001 to present day, GHS language teachers Carol Finacey and Rayanne Menery have held the "GHS thinks pink" fundraiser. It is held in October to honor National Breast Cancer Awareness Month, an annual recognition of the lives affected by breast cancer.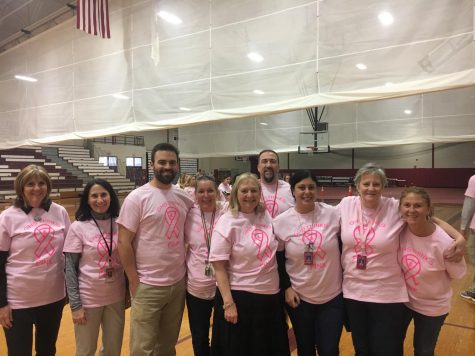 The proceeds are donated to breast cancer research. Around 125 shirts were sold this year.
Faculty members, including Finacey and Francis, count themselves among the countless breast cancer survivors around the world.
"We have been doing this for 14 years now," said language teacher, Ms. Finacey. "It's really inspirational to see all of these kids wearing pink shirts to help the survivors and fighters."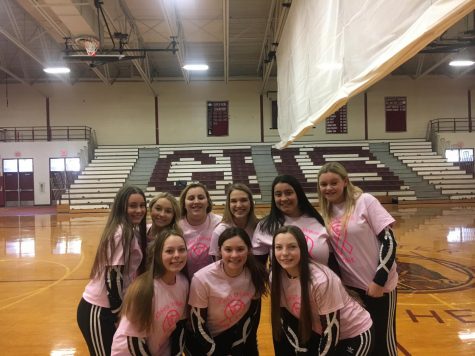 According to the U.S. Breast Cancer Statistics, about 1 in 8 women will develop breast cancer in her lifetime.
"I greatly appreciate the amount of help we have had from students and staff over the years," said Finacey.