Gloucester High promotes banned books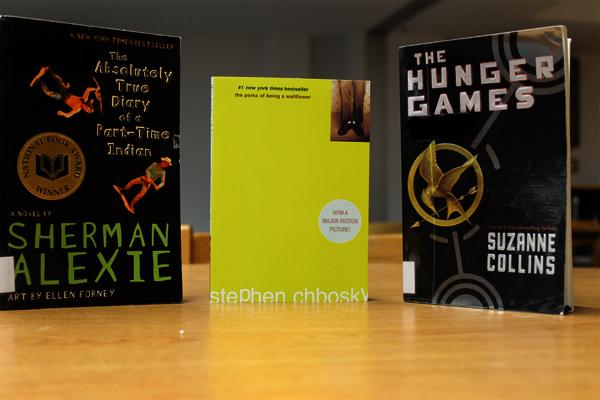 As we celebrate Banned Book Week, students may be surprised to learn that two books in the GHS curriculum made the most frequently challenged books list for 2013.
This summer, incoming honors ninth graders read The Absolutely True Diary of a Part-Time Indian, by Sherman Alexie, which has made the top ten most challenged book list four years in a row. The Perks of Being a Wallflower, by Stephen Chobsky, also made the top ten list. This title has been added to some senior year English classes.
Dan Pilkey's "Captain Underpants" series, Suzanne Collins' The Hunger Games and Jeff Smith's Bone comics made the 2013 list as well.
The list, compiled by the American Library Association, is meant to promote awareness of censorship and encourage people to support the freedom to read. Banned Book Week is an annual event that takes place in late September. It began in 1982, the year the U.S. Supreme Court ruled that students' First Amendment rights had been violated when Kurt Vonnegut's Slaughterhouse-Five and eight other books were removed from school libraries.
Since 2001, there have been several books taught at GHS which have appeared on the top ten most challenged books list. Have you read any of these books? Do you think they should be banned? Tell us how you feel in our comments section.
Brave New World – Aldous Huxley
To Kill A Mockingbird – Harper Lee
The Color Purple – Alice Walker
Of Mice and Men – John Steinbeck
The Catcher in the Rye – J.D. Salinger
The Kite Runner – Khaled Hosseini
Nickel and Dimed – Barbara Ehrenreich
The Bluest Eye – Toni Morrison
I Know Why the Caged Bird Sings – Maya Angelou