Docksiders' Swing Dance to feature former director and other alumni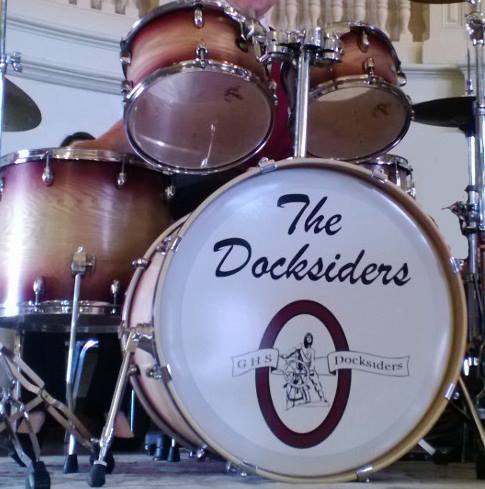 Those who attend The Docksiders' third annual Swing Dance on Saturday night will be twisting and jiving to an especially eclectic sound.
"We decided we wanted to do an alumni performance [during the Swing Dance] because it has been a while since our previous alumni concert," said Docksiders Assistant Director David DiPietro. "This year is special because we are bringing back Mr. Adams, the former director."
The Docksiders have been a staple of GHS's culture since Dave Adams formed the band in 2001. Adams, who started out as the volunteer director after the music department was cut, retired in 2015.
"The popularity of the band had a major impact on the school district's decision to reinstate the music program at GHS," said Adams. "For me, that was and continues to be the thing of which I'm most proud."
"This year's seniors are the last group that will have known Mr. Adams," said DiPietro. "I think it's important for the current band to get a sense of what he did, and to listen to former members about their experience in the band."
To many of his former students, Adams was more than just their band director.
"He knew everyone's strengths and weaknesses and how to get the best out of them," said former Docksider Matt Ciaramitaro. "He made band a fun environment while preserving the seriousness and focus necessary to prepare for a concert. He was full of stories about the music industry or the history of Disney, and he loved talking with students and seeing them succeed."
According to Docksider alum Jackie Withers, Adams's retirement "felt like an end of an era almost."
"He was always available after school and he worked very hard, with help from Mr. Dipietro and the band parents, to get the Docksiders to where it is today," continued Ciaramitaro.
The Docksiders performed across the country under Adams, and because of Adams' work to build up the program- which has since been taken over Director Dan Fleury- many former students accredit their fondest memories of GHS to the Docksiders.
"Docksiders was the highlight of my day and offered a great opportunity to learn an instrument in a somewhat professional band. Even after I graduated people in the band would invite me to their sectional rehearsals or ask for help learning to play things," continued Ciaramitaro. "Once you become a Docksider, you are always welcomed back with open arms."
Former students also recalled the opportunities Docksiders created for them, as well as the lasting friendships made through the band.
"Docksiders, for me, originally felt like a chore as both my siblings were in it," said Withers. "But as the years progressed, I found my two closest friends through Docksiders. I also got involved in the GHS theatre program due to another Docksider literally picking me up and chucking me into the auditorium, and Docksiders became a huge family thing that kept my family together throughout high school."
"What I got from Docksiders the most was the endless support that I received from everyone associated with the band," said former Docksider drummer Ben St. Cyr. "Because in the end, we all have the same goal; creating one hell of a show, and we played off of each others' strengths to create the best result possible."
Adams and his former students are excited to be back with the program, and thank parents and the community for the support they have received over the years.
"[Saturday's performance] is a chance to reconnect, to renew old friendships, and to share in the continuing success the program is enjoying under Mr. Fleury," said Adams. "It should be a lot of fun!"
IF YOU GO
WHAT: Docksiders Swing Dance sponsored by Bank Gloucester featuring Dave Adams and Docksiders alumni
WHERE: Gloucester City Hall
WHEN: Saturday, May 19th at 7 PM
HOW MUCH: General Admission $5