After winning four games straight, baseball clinches postseason spot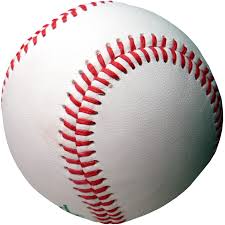 The Fishermen baseball boys have been rolling since the start of last week, and are currently on a four game winning streak, following victories over Malden, Revere, rival Danvers, and Winthrop.
For anyone who does not understand the rivalry between Gloucester and Danvers, it's quite similar to the rivalry between the Red Sox and the Yankees.
Danvers notched the win in every game between the two since 2014, until last Friday. So the win against them meant a lot more to the team than just an improvement in Gloucester's record.
Danvers started the game by acquiring a two run lead, but it was short lived. The following half inning resulted in four runs for the Fishermen. Gloucester's catcher E.J. Field put Gloucester in contention with an RBI double.
The inning continued with Marcus Montagnino croaking a double that amounted two RBI's. Montagnino eventually crossed the plate from a sac fly. Gloucester lead 4-2 in the fourth.
Danvers didn't take that lightly though, scoring a run in the following inning and nearly tying the game until Matt Smith hosed the runner at home attempting to score on a sac fly to right field.
Going into the top of the seventh, Gloucester led 4-3. Desperate for further insurance the fishermen began stringing hits together, extending their lead to 3 runs.
Those insurance runs proved to be more than necessary, as Danvers began rallying in the bottom of the final inning, scoring one run. Ben Oliver finished the tremendous pitching performance he started by recording the last two outs. Final score was 6-4, Gloucester.
The good news for the Fishermen did not stop there though, as they clinched playoffs with their 11-1 victory over Winthrop on Monday.
Dinger Watch
Jack Sperry (Senior)- 1                            Daylon Lark (Sophomore)- 1