The USAF Airmen of Notes to play free concert in Gloucester
On Monday, April 23, the USAF Airmen of Note will perform live in Gloucester, MA for free as they tour New England. The Airmen of Note is the jazz ensemble of the United States Air Force. They are one of the six ensembles which form the U.S. Air Force Band, created in  1950 as a tradition to Major Glenn Miller's Army Air Forces dance band. The entire ensemble consist of a vocalist and 18 active duty Airmen musicians who are stationed at Joint Base Anacostia-Bolling in Washington D.C.
The USAF Airmen of Note tour annually across the country, throughout the world, and perform local concerts in D.C. as they feature their upcoming album, which will be recorded later this year. Additionally, various individual musicians from the ensemble perform apart from the band to support military and civilian ceremonies and diplomatic events.
Their purpose as an ensemble is to honor those who have served, to inspire American citizens to heighten their patriotism and service, and to positively impact the communities across the globe.
If you are interested:
Where: Gloucester High School Auditorium, 32 Leslie O'Johnson Rd.
When: Mon, April 23, 2018 from 7:00 PM-9:00 PM
Use the link below to register for the event.
https://www.eventbrite.com/e/usaf-airmen-of-note-live-in-gloucester-ma-tickets-42511221207
About the Contributor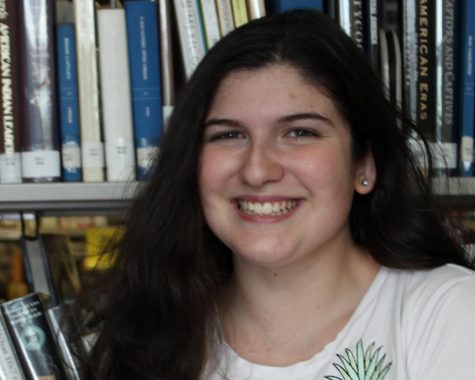 MARIA KOTOB, Editor, Staff Writer
Maria Kotob is a senior at Gloucester High School. She is co-president of Interact Club, historian of the National Honor Society, and a member of Human...