Gloucester Biotech Academy looking for new recruits
Many students spend their high school years confused about what path they will take afterwards. Do you feel as though this may be you? Are you interested in the STEM field? The Gloucester Biotechnology Academy (GBA) gives students the opportunity to get hands on experience in a lab and provide training with several other skills.
Biotechnology combines biochemistry, physics, material sciences and technology to make products that makes life better. Many things you see day-to-day are biotech engineered but many wouldn't think about it. For example, biotech created DNA fingerprinting, inserting genes into plants to resist to diseases and make them grow better, and bio-pharmaceutical, which works to make designer medications specifically for someone's DNA.
"My Experience at Gloucester Biotech academy has been very enriching. I've learned so many state of the art applicable  techniques that have more than prepared me to work in a professional biotechnology lab. I've really enjoyed the program. I really love how hands on it is and all the career skill speakers that come in," said GBA student Jacob Belcher. "This program has put me and other students on a level playing field with students who already have degrees especially when it comes to procedures. I'm excited for the opportunities that await me in my internship."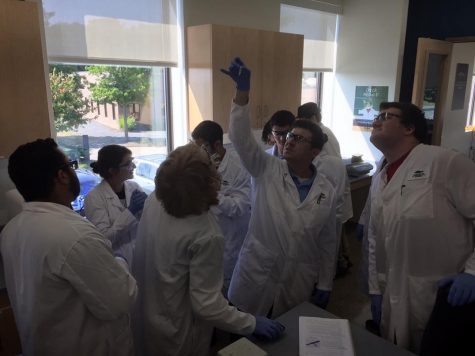 The academy occurs after your senior year, rather than beginning college right after graduation. During this gap year, they train the students to be entry level technicians in biology labs. They provide the students with hands on skills needed to work in lab, train them in technical science skills, and career soft skills, such as resume writing, creating a cover letter, practicing mock interviews, and teamwork within a lab, skills you do not usually get in high school or college.
"I think, in my opinion, this program is unlike any other in the area in regards to the opportunity for the students. There is no place where they can get these levels of hands-on skills to work in a lab, we try to make sure students are as well rounded as they can be," said Biotech education director John Doyle. "They come out of this with a paid internship working in a lab and we even help them find jobs after. This is an unparalleled opportunity for students really interested in science."
The program takes place from early September until late February from 8:30 AM-2 PM Monday through Friday, where they will then be provided with a paid internship for the last 12 weeks of their program at a local company. This allows the students to network with pro scientists within the field for future benefits.
In order to apply, find the link on their website below the story and download the application. This link will be live within the next week. It consists of a general application form, but you will also need to provide a transcript, two letters of recommendation, and a personal statement as to why you believe you are good fit for program. Additionally, you will need to interview with John Doyle.
The tuition is $9,000 ($4,500 a semester). Beginning this year, the academy will provide need based financial aid for those who cannot afford the tuition. They will look at the family's financial circumstances to decide how much they can provide for that family. They will even provide 100% financial aid if necessary.
"I've truly had the best experience at the biotech academy. I really enjoy the hands-on science and doing something new almost every day. It's also really convenient that we don't get homework because it really is a lot to learn at once. I decided to apply to the academy after I met with Dr. John Doyle and he explained what a typical day would look like," said GBA student Sara Corchado. "When I saw that we would be in the lab for more than half the day, have little to no lecture, and get out by 2PM, I was completely sold. This program has significantly changed my life. The teachers here really want to see us succeed and that's something I can't say about high school"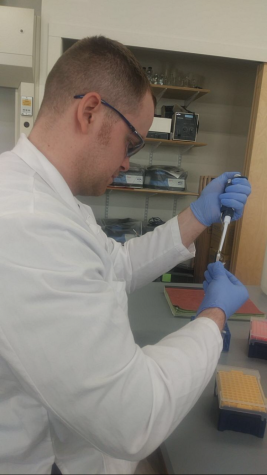 "Let me give you an example: for midterms, I passed. However I still got an email saying I needed to come back and retake it. There's no room for failure at GBA. They really push you to succeed and help you with everything, every step of the way. They even plan on helping me find a job and the perfect school for me to attend after I graduate," said Corchado. "I'm so happy I didn't go to North Shore or a 4 year school. I know for a fact I wouldn't have gotten half the experience I have now. I can't help but brag about the opportunities this school has brought me. I hope I can convince at least one student at GHS to go here." 
For more information or to download the application, visit their website below.