GHS spells afterschool with a "U"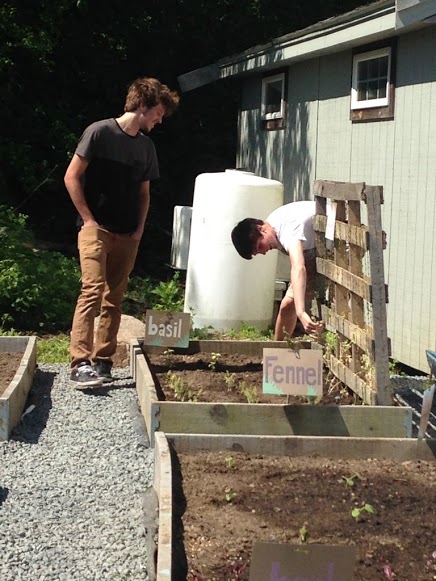 Another summer has come and gone, and it can be tough to focus on the positives of going back to school in the face of waking up early and doing homework. But fear not, with the rise of a new year comes new after-school clubs!
Along with old favorites comes a new batch of courses and organizations to partake in. Gloucester U makes a triumphant return this week, bringing with it some new courses, and several changes to its fundamental setup. "Last year was the first, so so we're still figuring out what students want," said Ms. Samantha Whitney, GHS  librarian and Gloucester U coordinator.
Some of the new courses include a video game design course using MIT technology, anime and web design to learn about one of the most profitable animation industries today, and Gloucester High Farm, where students take an active role in the planting, growing, cooking and eating of fresh produce in the greenhouse.
Along with the new courses, the way Gloucester U itself is structured has been tweaked as well. Now, Gloucester U will only meet once per week instead of several times in order to accommodate student's schedules, and there are also fewer different classes per session, spread out over three sessions instead of last year's two.
Student response was mixed to last year's courses. "It all felt kind of weird,  the snacks seemed cheap, and getting out at 4:00 was awkward," said anime club student A.J Celetano. "I think the classes are a good idea, but they need some work."
In addition, starting with the second session, the school is cooperating with local organizations, such as the local  art center The Hive, to create more varied and higher quality courses. If any student wants more information about Gloucester U, they can speak to Ms. Whitney in the library at any time.