Kesha's new album "Rainbow" inspires hope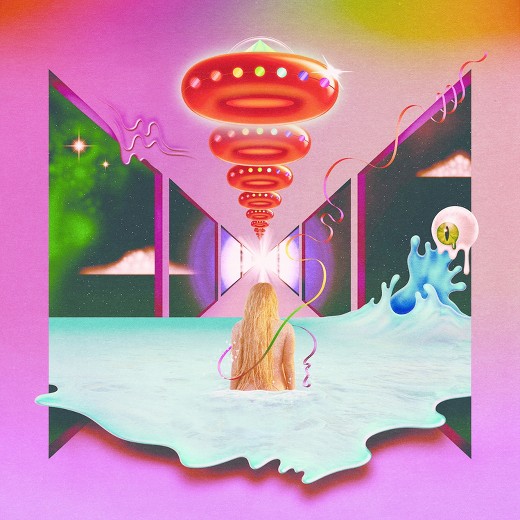 GIANNA CABRAL, Staff Writer, Arts and Culture Editor
September 6, 2017
From her "TiK ToK" days to everything in between, Kesha is making a big comeback by painting the world with her newest album, "Rainbow."
If you weren't a huge fan of her past albums, you will enjoy the inspiration and beauty behind this one. Kesha's new music is completely different from her early days.
"Rainbow" is the first album where Kesha has the freedom to speak the truth about her life changing ups and downs, specifically the sexual abuse she endured from her former music producer Dr. Luke, who she is currently in an ongoing legal battle with.
There are truly not enough words to describe how beautiful this album is. It was written from her heart with so much love and thought. It's an underrated masterpiece.
It is the type of album you want to listen to on a bad day when you need a pick-me-up. When you need relatable and inspirational music to listen to, this could definitely be the new album you turn to.
Although a majority of the songs are on the slower side, if you listen to the music, you will hear the true meaning behind her words. Each song takes on a life of its own, which is something you don't find often in the music industry today.
Every song on the album is very different. They tell their own unique stories, which will make you want to listen even more.
Her hit single, "Praying" is a beautiful ballad written about how no matter how bad someone hurt you, you should feel empathy for that person. It is also about embracing yourself for who you are, flaws and all, even in your darkest moments.
Another song off the album, "Learn To Let Go," is about learning to let go of your past. Although what you've gone through shaped you into the person you are today, it's about forgiving everyone, including yourself, for the mistakes that have been made.
Overall, "Rainbow" is about taking your negative past experiences, not letting them define you, and learning how to make something beautiful out of them. It's a story about strength and overcoming difficult obstacles. This album is proof that you can make it through to better days.
From feeling like you have no one on your side to feeling on top of the world, there is a song on the album to showcase every situation and emotion.
After listening to the album, hopefully it will encourage you to take away the message she intended to inspire.