Chemical Night for student athletes raises awareness of substance abuse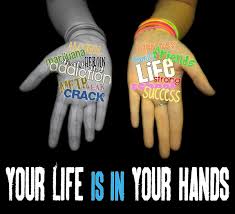 Last week, GHS student athletes attended a mandatory "Chemical Night" presentation to discuss the harmful physical, social, and mental effects of substance use. Along with dissecting the potential risks of using substances, showing how substance abuse can harm any teen regardless of his or her extracurricular interests was a prominent point for discussion throughout the evening.
"Substance use and abuse doesn't discriminate because anyone can be affected by it," said junior Ericca Nolan, who presented at the event. "Peer pressure within friend groups, people feeling that they can relieve stress with use, and seeing other people using it can encourage teens to use. But many teens also don't realize how harmful substances can be or they think the consequences won't affect them."
The Gloucester Youth Council and the Gloucester Police Department gave a presentation on how substance use can negatively affect a teens life, such as inducing health problems like shortness of breath or cancer, making it harder to concentrate and doing your best in the classroom and on the field, and straining relationships with friends and family.
"The presentation really made me think about the consequences that drinking and smoking can do to your body," said sophomore Ruby Melvin, who plays three sports. "A lot of people don't realize that it actually has an effect on your body, and I'm glad we had a group to inform everyone about the consequences that come with drinking, drugs, and tobacco."
The presentation took place after school in the GHS auditorium, and was mandatory for all students who participated in a sport during the 2016-17 school year to attend it.
The presentation consisted of fact-presenting by school resource officer Michael Scola, and senior Christian Sanfilippo, then further fact checking and myth busting by a delegation from the GYC, which included juniors Caroline Enos and Ericca Nolan, sophomore Rose Degrange, and adviser to the group Cristina Hildebrand. The presentation was concluded with a showing of the Youth Council's new public service announcement, "Talk, We Are Listening," which encourages parents to talk to their kids about substance use anytime or anywhere.
According to Hildebrand, a presentation about the dangers of substance use shown to student athletes is required by the Masssachusetts Interscholastic Athletic Association, the governing body of high school sports in Massachusetts. Along with the MIAA, the Gloucester Youth Council continues to work to end substance abuse among teens and educate them on its harmful effects.
"I am a part of GYC because I've seen how substance use can affect the people I love, and I want to educate people on the effects of use so they won't have to go through these negative consequences in their own lives," said Nolan.