Girls tennis swings into new season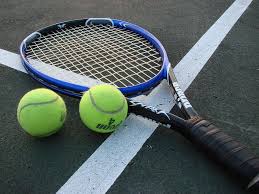 Next week will be a busy one for the GHS Girls Tennis Team. On Monday, April 10th, the girls will open their season in Medford.
The girls view their season last year as a success. Sophomore Victoria Carini is looking forward to her second year on the team.
"As a freshman, it was scary being around the upperclassmen but right away we all connected and got along," said Carini.  "We had so much fun together, there was not one time we weren't laughing. We considered each other family and it truly was amazing."
The tennis team lost four seniors to graduation, but added eight new ones, bringing the total to 19 girls in all. The girls are looking to build upon last season's success by bringing in a new head coach in Cassandra Bradley. Bradley is a recent GHS graduate, and an esteemed tennis player throughout her playing career.
When asked about her goals for the season, Carini had this to say:
"Personally, my goal for this season is to get better and make my way ups to a singles player and stay on varsity for all four years. Also, I'd like help my fellow teammates to really get to love tennis as much as I do and really improve for our team for this season and for future seasons."
On Thursday, April 13th, Pier 23 Kitchen will be hosting a fundraiser to benefit the team. There are fliers posted around the school, mainly in the hallways and main stairwell. If you bring a copy of the flier and present it to your server,  a percentage of the profits will be donated to the girls' tennis team.