Fishermen win two more, keep postseason hopes alive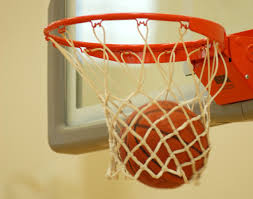 The Gloucester boys' Basketball team secured a much needed win Wednesday evening against the Bishop Fenwick Crusaders. This victory propelled the Fishermen to 7-10 on the season.
Senior forward Evan Mason (28 points, 15 rebounds), sophomore guard Ben Oliver (13 points, 3 threes), and freshman guard Marcus Montagnino (15 points, 3 threes) led the way for Gloucester, while the Crusaders were led by senior Ryan Veguilla and junior Isaiah Cashwell-Doe, who scored 22 and 19 points, respectively.
On Thursday, the Gloucester boys travelled to Salem to play the Witches. They left Salem with a close victory, pulling away in the final seconds to secure a 50-46 win.
On a night where the boys' offense stalled and a euphoric senior night crowd did everything in their power to unnerve Gloucester's team, the Fishermen countered with stellar focus and stifling defense.
Nate Lebron led the way for Salem with his two way play, but had little help. For Gloucester, Evan Mason powered the offense with assistance yet again from Ben Oliver and Marcus Montagnino.
Gloucester seeks to close out their season with two more wins against Swampscott on Sunday, and Winthrop on Tuesday. The Fishermen need to win both games to secure a postseason berth, meaning they little margin for error.