Photo students learn to paint with light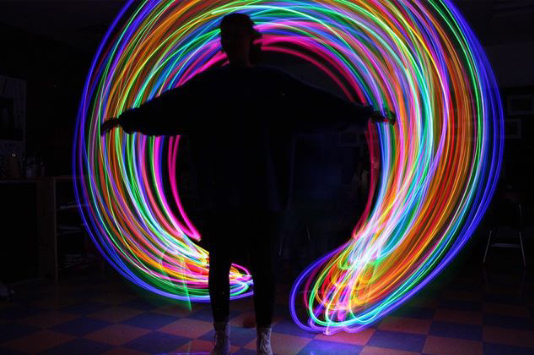 Ever want to capture the luminescence of Christmas lights? Photography teacher Emily Harney is teaching light paintings to her class this week. Students learn to catch the movement of light in their photography, using slow shutter speeds.
Being a sports photographer, Harney knows the importance of shutter speed throughout many aspects of photography.
"This exercise helps you understand how light travels to the camera and how different shutter speeds affect the image," she said.
This interactive activity is both educational and interesting for the class. "It's one of the most fun assignments we do," said Harney. "I love the reactions students give."
The goal is for students to gain a better understanding of shutter speed and apply it to their photography in the future. They may use it for stop-motion pictures, motion blur, portraits, or any other type of photography.
"The light paintings are fun to do," said senior Kelly Broe. "They always come out differently, even though everyone's seeing the same thing."