No better way to think than pink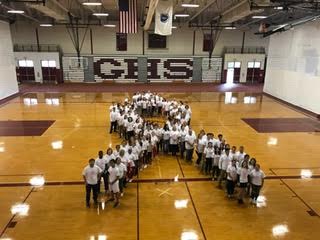 October is breast cancer awareness month, and Gloucester High School is showing its support for the "Think Pink" campaign. The school sold  200 t-shirts for $10 each, worn on October 21st.  Proceeds are being donated to various cancer funds.
Wearing "Think Pink" t-shirts has been a tradition at GHS for seven years, and has held walks for breast cancer and other fundraisers in the past.
"Ms. Finacey is a breast cancer survivor, and other teachers in the school are cancer survivors," said language teacher Rayanne Menery. She and Carol Finacey began this tradition to honor Finacey's experience with cancer and the experiences of many others in the community and the world.
"This is a fundraiser that brings together the school community," said sophomore Elizabeth Schuster, "as well as the people affected by cancer around the world".