Summer reading hit, or miss?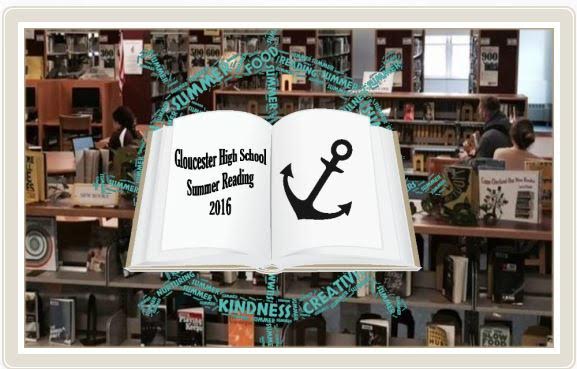 Summer reading is the inevitable "back to school" welcome students receive at Gloucester High, and each year it is met with mixed reviews by both students and teachers.
"I enjoy reading, but I don't think you should be assigned what to read," said senior Alexis Raymond. "You should do your own assignment because it gives you the opportunity to be more creative and improve your writing skills."
Twenty-seven percent of readers polled on thegillnetter.com said they participated in the school-wide summer reading, while seventy-three percent of voters said they did not participate, or they read for Honors or AP classes only.
"It seems that the freshmen come in with the understanding that they had to read, but I don't see that same attitude with the sophomores, juniors, and seniors," said math teacher Gus Martinson.  "When my class came in, no one had read. So, I took some of the questions and reflected on them as they pertained to the individual students and their thoughts."
Morning classes were shortened on Wednesday to accommodate for the summer reading event held between D block and first lunch. Students were sent to their homerooms to discuss and reflect on their assigned themes of their books with peers.
"If I didn't want to go to summer reading, I shouldn't have to go because it's disrupting my education by cutting most of my classes short," said junior Shayla Wilson.
"The most important thing about summer reading is that students are able to have a discussion about a topic with their peers and teachers," said GHS library teacher Samantha Whitney."It's good to take time during the school day because there is a lot to learn through this process."
The fact that the reading discussions were not held in English classes was also a debated aspect of the event.
"It would probably be more conducive to have these discussions in English class," said Martinson. "I think that prior to holding these meetings in our own homerooms, we should give a survey to identify a week before,"
In an email to staff, Martinson also surveyed teachers to see how many of their homeroom students did the reading. He hopes to see students surveyed before next year's summer reading event.
"I took a survey of the staff to find out how many students participated in the summer reading, and I will send the results to Mr. Cook," said Martinson. "It looks like there was a good percentage of freshmen who did the summer reading. Before we spend time on activities for which not all students will participate, we should at least survey to have a better idea for the experiences."