New rules for the new year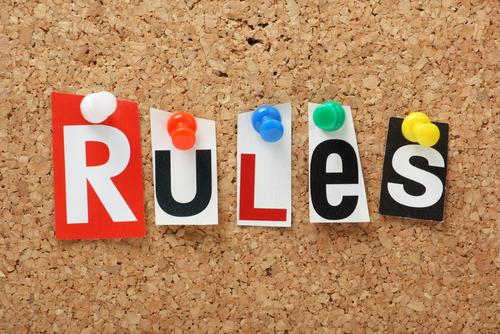 This year administration has tightened rules on lunch, and loosened rules on IDs. Here are some changes you need to know about.
Lunch
Students are no longer allowed to sit in the first floor hallway, or the back outside circle during lunch.
According to GHS Principal James Cook, allowing students to sit in the first floor hallway  and the back circle during lunch resulted in littering and roaming. The areas where students would sit became dirty as students would leave trash and not pick it up.

Cook's concern is that visitors would see the back circle throughout the day. With students leaving trash and hanging out there, it was hard to keep the area clean.  
"We want to show Gloucester High School in the best light as possible," said Cook.
Also, with  not enough staff to monitor all of the student activity in these areas during lunch, this made for a perfect time for students to roam. The new rules were designed to reduce "roaming" students, which are a distraction when classes are in session.

Despite the new restrictions, outside access was not completely taken away. Students are still allowed to sit on the new tables  in the courtyard area outside of the cafeteria during lunch.

Students may leave approved areas only if they have a pass from a teacher.
Administration is still working on a plan for where students will be allowed when it becomes to cold to go outside.
Students have been very understanding," said Cook. "We hope to transform this space into a fun place for kids to be"
Student IDs
This year, students have new options for wearing IDs. Students can wear their IDs on a lanyard, attach IDs to whatever they are carrying, or have IDs easily accessible present it when asked.
"We have listened to students and teachers about IDs," said Cook. "Most students get we want to know who is in the building."
Lockers
While seniors and underclassmen will still have the same homerooms, first floor locker privilege has been restored to seniors.
Library
This year, seniors who are in National Honor Society, and/or Student Council no longer need passes for lunch.