Auto shop services seniors and veterans
GHS has given back to the community once again after auto shop students helped over 80 senior citizens and veterans by servicing their cars for free on May 9th and 10th.
"We helped veterans and seniors by washing their windows, checking their cars' fluids and tire pressure, and giving them new window wipers for free," said auto shop student Dominic Romeo.
The auto shop received a $1000 grant from Awesome Gloucester to help fund their service project. Students hung up flyers and ads to promote the event.

In just two days, GHS Auto students serviced 35 cars, replaced 33 pairs of windshield wipers, and 17 lights, added two gallons of antifreeze, six gallons of motor oil and checked and added air to 140 tires.
"If we get more grant money, we will probably do it again," said Romeo. "I think it's awesome."
"Thanks to all my students who worked hard and gained a valuable lesson that was meaningful by helping others at no cost," said auto shop teacher John Porter. "We put a smile on 86 faces in the last two days."
About the Photographer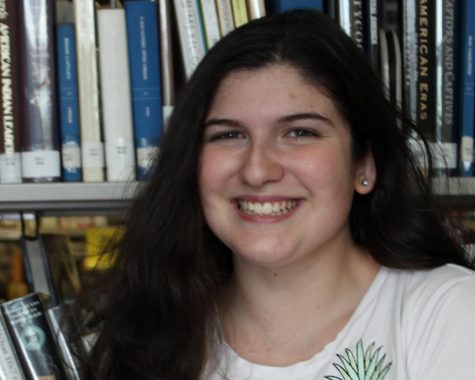 MARIA KOTOB, Editor, Staff Writer
Maria Kotob is a senior at Gloucester High School. She is co-president of Interact Club, historian of the National Honor Society, and a member of Human...