Freshman Aparo speaks out for Autism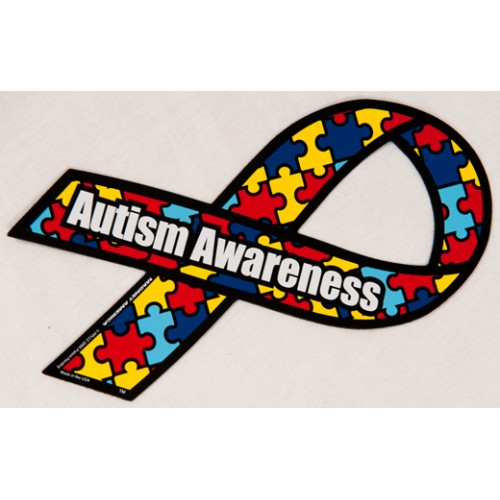 According to the Autism Society Organization, Autism is the fastest-growing developmental disability. Autism occurs in 1 in every 68 births, with more than 3.5 million people nationwide in 2012.
Many people find Autism as a complication, but to freshman Sebastian Aparo, and many others, it is anything but that.
"To me, I don't see it as much of a problem, and nor do my parents either. They told me it was gift.  And I see it that way as well," said Aparo. "[My parents] showed me a whole bunch of other famous people that had autism, such as Einstein, Tim Burton, Beethoven, and all those people."
Autism can affect each person differently. It is often characterized by difficulty with social interactions and relationships, impaired verbal and nonverbal communication, and repetitive behaviors. For Aparo, there are only minor issues that affect him.
"It's mostly my memory that gets affected. Other than that I guess comprehension, like writing and stuff like that, that gets affected. But those are just minor things. I try to improve on those," said Aparo. "I go to a speech doctor once a year, it's been eight years now. I go to him to improve my English and my vocabulary."
Autism is a spectrum disorder that presents with mild symptoms in some, to more severe symptoms in others.  In mild cases, it's hard to recognize any differences between people with autism compared to their neurotypical peers. Some people don't realize they are autistic until their doctor diagnoses them. And a lot of the time, parents don't release that type of information to their kids until they get a little older.
Aparo said he doesn't feel different from his peers.
"I wouldn't know what it's like being different from everybody else because I've lived with this for years. I was diagnosed when I was three but my parents hid it from me for twelve years until I found out," said Aparo.
"While looking at some old reports from my speech doctor, I saw something that said autism in it and I was a little confused. I was like, 'Wait what is this?' and so I confronted my parents about it and they said they had been hinting it towards me."
"At first I was a little bit angry, because my parents hid it from me for twelve years," said Aparo. "I was a bit mad at that because my parents never lie to me. And to hear something that they had been hiding from me, it angered me a bit."
Aparo wants people to know that Autism, it is not what most people think it is. "It's genetic and it is not a disease," said Aparo. "Plus everyone has a little something in them,"
Aparo has a message for those who struggle with autism.
"To those who have been affected by autism, just remember this: it's a gift. As I always know, my parents are always there for me. They encourage me and help me through my problems."
Many people are unaware that autism exists in many people we know and interact with. Gloucester High has decided to take a stand to teach their students and faculty about the different signs and levels of autism.
"You'd be surprised with how many people don't understand or even know about autism," said GHS librarian Maura Feener. "People need to become aware and read and get informed – especially educators. They need to educate themselves that it comes on all different levels."
"We have a display here in the library, we posted signs all over the school, and we wear our autism awareness buttons that we made for each and every teacher," said Feener.
April is Autism Awareness month. Use it to enlighten yourself and the community about what it is and talk to your peers who have been diagnosed with it. You'll be surprised what you can learn from a conversation or a little research.