Season opens with no-hitter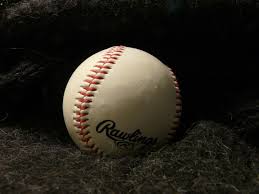 Monday the Gloucester Fishermen baseball team opened its season with a 2-0 win against the Saugus Sachems. It was a battle between two NEC South teams, who look to be front runners for the conference title.
Junior captain Liam Lyons was the star of the game as he pitched a no-hitter. A no-hitter is one of the rarest achievements in the game of baseball. Lyons allowed zero hits, walked one batter, and struck out 4 over the course of his complete game no-hitter.
"The team played great defense behind me and I was hitting spots all game. Before I knew it, it was the 7th inning and I hadn't allowed a hit," said Lyons.
The game was a pitching duel as Saugus pitcher Kyle Autilio allowed only one hit, one earned run, and struck out 11. Autilio also pitched a complete game. The one hit he allowed was an RBI double to Fishermen senior Brennen Crossman.
The Fishermen's bats may not have shown up all game, but were there when needed. Their defense was consistent throughout the game, helping Lyons when needed.
"I was sitting curveball in an 0-2 count and knew I had to shorten up my swing. I made an adjustment and took an outside pitch over the left fielder's head," said Crossman.
Baseball is widely recognized as a game that drags on, and one game can last over two and a half hours. This game was astonishingly played in under one and a half hours.
On Wednesday the Fishermen lost to the Marblehead Magicians in a tough 5-10 game. The Magicians simply executed the little things. The Fishermen didn't, and that dug them into a hole early on in the contest.
The Fishermen are now 1-1 overall and in the conference. They look to continue their success in conference play against the Winthrop Vikings today in Winthrop at 4p.m.