Telles to hit the road with "People Might Stare"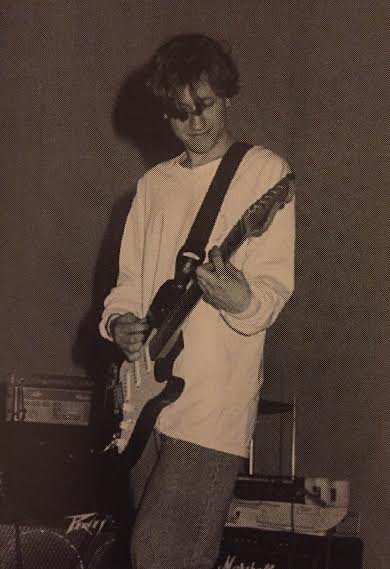 This April vacation, English teacher Michael Telles is headed on a reunion tour with his former punk rock band People Might Stare. Telles will miss two weeks of school to perform as lead guitarist for the group.
"I'm excited, but I'm older now so it's harder now to keep my energy level up. But, I'm really happy to have so many younger fans," said Telles. "I have to keep [the tour] really short though because I have a child."
The band is scheduled to play small venues in college towns in the Southern United States, including  Asheville, North Carolina and the University of North Carolina's Chapel Hill Campus.
The band originally split due to what Telles calls "creative differences". Telles became more interested in world music, especially those with Afro-Brazilian influences, while lead singer Tim Dunne insisted on continuing to play punk-rock music.
The demand for the band to reunite convinced them to let go of their differences for the love of music.
The high school band was brought back for a reunion after the resurgence of cassette tapes. In high school, Telles and his bandmates recorded songs themselves and sent them to music stores around the country.
Legend has it there is still a cassette tape by People Might Stare at Mystery Train in downtown Gloucester.
As the tapes became more popular, their songs became increasingly shared on popular music blogs. People Might Stare developed a following in college towns which started the demand for a tour.
"It was almost too difficult to play music [without my former band]," said Telles. "Our music is for sad people that stay in their bedrooms a lot."
So far, there are only three songs on their set list. They will be bringing back songs they wrote in high school such as "Pay Phone Blues", "Take Me To Your Liter", and their hit single, "Dyspeptic Love." The rest of the songs will consist mostly of covers from famous artists.