Have an idea that will make Gloucester more awesome?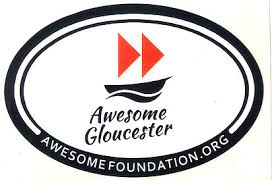 Awesome Gloucester and the Gloucester Education Foundation is teaming up to offer any GHS student an opportunity to win a $2,000 micro grant to help bring his or her ideas to life.
Awesome Gloucester is an organization that consists of 20 trustees that gather their own money for micro grants in order to make people's ideas come to life to make Gloucester more awesome.
To participate, all students have to do is come up with an idea to make GHS and Gloucester more awesome by making a positive impact in the community. Creativity is encouraged and all ideas are welcome, no matter how big or small they are.
Interested students should submit a proposal on the Awesome Gloucester website by March 4th. Then, Awesome Gloucester and the Gloucester Education Foundation will pick three finalists by reviewing all of the proposals.
All of the finalists have to attend Pitch Night and present a five minute presentation about their proposal on making Gloucester more awesome. Awesome Gloucester and the Gloucester Education Foundation will vote and give the two winners each $1000 to make their projects come to life.
"I've been involved in Awesome Gloucester for the past two years and am the youngest trustee. I decide who wins the micro grants every month," said trustee Jacob Belcher.
"My best advice is to be as specific as possible about how you'll do it, who it will effect, and where the money will go to," said Belcher. "The more articulated and clear pitches tend to have a stronger standing against others."
Last year, the GHS Environmental Club won the Awesome Gloucester Challenge and used the money to help implement a compositing program for the GHS cafeteria.
"No idea is too out there that we won't consider, said history teacher and Awesome Gloucester trustee Richard Francis. "If you are thinking about submitting your idea, submit it."
Pitch Night is held in the GHS Cafeteria on Tuesday, March 22.
For more information about Awesome Gloucester visit: http://www.awesomefoundation.org/en/chapters/gloucester