Check out the GHS chess team
Chess is a game that demands concentration, cleverness, and skill; all of which are found in GHS's chess team.
Although chess has traditionally been branded as a pastime for "nerds," the chess team is brimming with diversity and is aiming to improve its record as the season continues.
"We have a great team this year and have the strongest depth wise," said chess team adviser Zach Roy. "In the past we had four to five players, but this year we have ten or eleven, which is very strong. The team has a chance of winning the East Division."
While their current record stands at 1-4, the team members have fought hard with two of their losses being very close, and decided by only one board.
"My hope for the season is that we can work hard, play hard, and get whatever we can get," said co-captain Michael Pallazola. "If we play all cards right knowing the minds on this team, we could do really well."
While the team has a strong number of members this year, it is always looking for more students to join. Practices are on Mondays and matches are on Thursdays.
"It's not just for nerds," said Pallazola. "We have athletes and other kinds of people on the team and any skill level is welcome."
"I started through my brother, who did it last year," said co-captain Shannon Kelly. "He was a former captain and board one player. I enjoy it but I can have fun and get my brain generated through work and effort. If you're looking for fun and help to get your brain going, then joining the chess team is a good way to meet people and have fun."
About the Contributor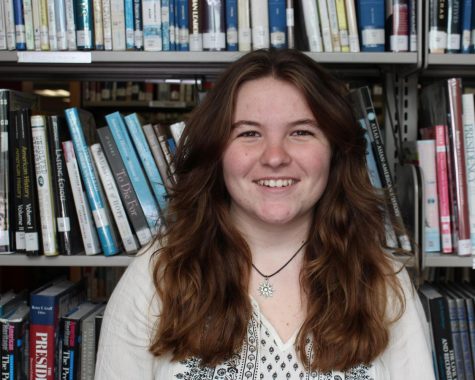 Caroline Enos, Editor, Staff Writer
Caroline Enos is a senior at GHS. She is very involved in the community, and is a dedicated member of the Gloucester Youth Council. Caroline is the vice...