Opinion: Just another year with the Patriots in the playoffs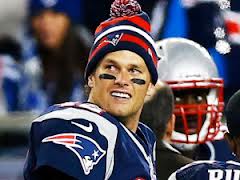 For New England fans, it has become a ritual to sit down on playoff weekends and watch their team tear apart their opponents, on the road to the Super Bowl.
This season the team posted a 12-4 record, won the AFC East yet again (7th season in a row), and got a 1st round playoff bye and the 2nd seed in the AFC.
The team looks to advance to the AFC Championship game for the 5th straight season, which would tie a record set by the Oakland Raiders in the 1970s. The possibility of this happening looks bright, with the Patriots ranking in the top ten of both offense and defense in the yards per a game/yards per game allowed categories.
Also they happen to have this guy named Tom Brady on their team who seemingly always finds a way to win. I guess that is why he is the G.O.A.T(greatest of all-time).
A few key things to know about the match-up are that the Patriots are starting to get healthy again with top players Julian Edelman and Dont´a Hightower looking to play. Hightower is their leading run stopping linebacker and Edelman has been their top receiver the past few seasons.
I don't see the Chiefs offense being able to keep up with the Patriots' high powered offensive attack. I'm going 31-20 Pats!
The New England Patriots play the Kansas City Chiefs in the AFC Divisional Round at Gillette Stadium(home game) at 4:35 on Saturday January 16